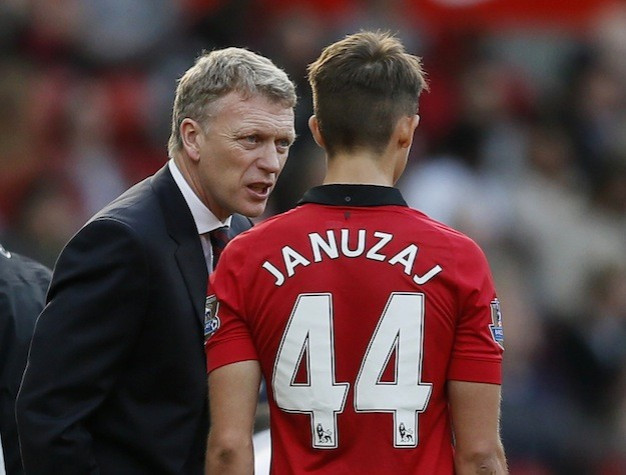 David Moyes says he has advised Manchester United youngster Adnan Januzaj to stand up to players who take advantage of his lack of physical maturity as the youngster learns the ropes with the senior side.
Januzaj is enjoying a breakthrough season at Old Trafford and after the 18-year-old committed himself to the club for another five years he would appear to be very much in Moyes' plans for a successful long-term future.
The youngster has already scored twice this season for United and though he recieived rought treatment on Saturday during the win over Fulham, Moyes says he will learn to stand tall against men who could be up to more than a decade older than him with the physique to match.
The manager told the Manchester Evening News: "We are never going to ask for protection because we want him to get up. We don't want him to go down easily. We've told him that is not what we want - we need him to go on because he's got great balance and ability.
"There were a couple of times when fouls could have been given against him but they were not forthcoming. We want people to realise this is a really honest boy who is not intent on going down.
"If he doesn't get the fouls, he just needs to live with it and tell him to get on with the game."
Januzaj's commitment to United was an important piece of news for the club as Moyes attempts to keep them in the race for the title after Sir Alex Ferguson's retirement.
The win over Fulham at the weekend was their fourth in a row in all competition and they now look to be building some of the momentum they were famous for under Ferguson.
Januzaj's effect on the squad this season has been nothing short of brilliant with the starlet snubbing interest from sides such as Juventus to pen the new deal at Old Trafford.