Tom Cleverley as revealed that he believes Michael Carrick is one of the best players he will ever play alongside, for Manchester United and England, with the 23 year old keen to show that he's as worthy of a starting place for both club and country as his teammate.
Cleverley suffered from recurring injury problems last season, and was missed by Sir Alex Ferguson as the Red Devils struggled in the midfield area over the turn of the new year in particular.
And as he makes his return to the United fold, and prepares for his long awaited debut for England, the former Wigan loan-man was full of praise for fellow Three Lions teammate Carrick.
"Michael is a fantastic player, one of the best I'll ever play with," he told Sky Sports. "This country must have had some good midfielders if he's only won 22 caps.
"Sometimes you need to see it first-hand with Michael to realise how good he is.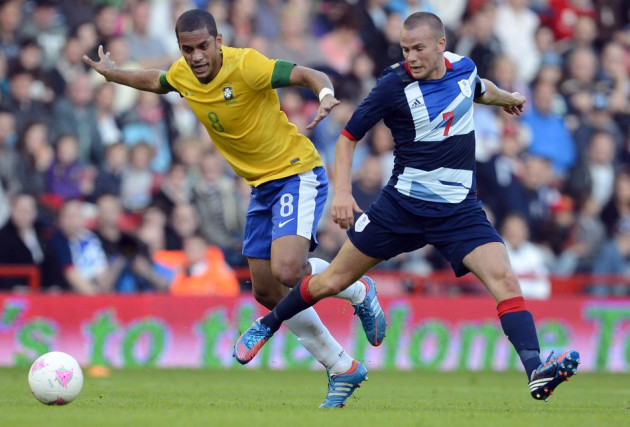 "A lot of clubs have those players who are massively important but go under the radar a bit."
For Cleverley, the loss of game time for both United and England through injury would have been very frustrating, as he was touted for big things last season.
The midfielder is refusing to be brought down by his past failings though, insisting that his performances now will define him as a player.
"Sometimes you can get frustrated and think I've missed this or that," Cleverley explained. "These things happen in football. It's how you bounce back from them.
"There's still a lot I can achieve in my career and I'm not going to let a bad four or five months change that."
United will be hoping that Cleverley stays in top shape when he features for England on Tuesday night in their friendly with Italy, with the side facing a tough start to the season with Everton away.