Manchester United fan's view: Mourinho showed on Saturday why he will never get Old Trafford job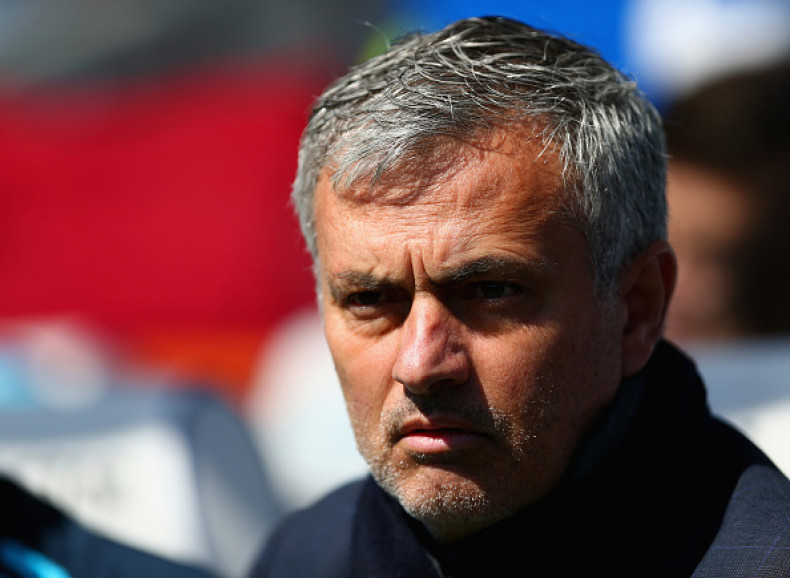 In many ways, Jose Mourinho is the most charismatic and unpredictable manager ever to grace these shores. In his press conferences and post-match interviews, the Portuguese cuts a funny, often outlandish figure, blinding journalists with the glare of his outrageous self-confidence. Few managers have ever been as cherished by the British press as Mourinho, who gives us a headline practically every time he opens his mouth.
But the footballing philosophy Mourinho purveys is the polar opposite of his persona. It is stultifying, charmless, pragmatic to the point of cynicism. It makes virtues of the very things we hate as football fans. At its worst, it suggests the ball is something akin to a hand grenade, to be tossed to the opposition at every opportunity (if you think this is an exaggeration, look at the way his Inter Milan played at the Nou Camp in 2010).
This is why Mourinho was passed over for the United job. The style of football his teams play may garner plenty of trophies, but it will rarely, if ever, drag fans to the edge of their seats, certainly not in a big game.
After the halcyon days of Sir Alex Ferguson, this sort of cold anti-football could never be countenanced at Old Trafford. Hiring David Moyes to succeed Ferguson was akin to asking a local am dram actor to step in for Laurence Olivier at the Old Vic; however, that doesn't change the fact that Mourinho would have been an equally misguided appointment.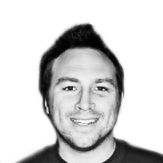 'Chelsea's critics should look at Arsenal, who always play pretty football and throw men forward in the big games - and, more often than not, lose'
Read Jason Cundy's opposing view on the Chelsea-United game here.
On Saturday Mourinho gave a perfect demonstration of why he never got the call from the United board. His team sat deep, happy to let their visitors have the ball rather than try to win it back and dominate the game. Predictably, the goal came from a counter-attack, after Radamel Falcao was dispossessed in what could easily have been deemed an illegal challenge.
Had Chelsea been playing Real Madrid in the Bernabeu, this approach might have been understandable. But Chelsea were playing a patently inferior team, shorn of four regular starters, at home.
United fans looked at Louis van Gaal's teamsheet and winced; we're not deluded when it comes to the poverty of our back-up in defence and midfield. Mourinho's team could have ripped that back four to shreds with a bit more ambition.
Passive
Instead, Chelsea let United dominate. Had the visitors been spearheaded by the Falcao of 2013, they would probably have won. However today's version of Falcao is a sclerotic mockery of the man who once terrorised the world's best defences, and he was unable to accept several opportunities to punish Chelsea for their negativity.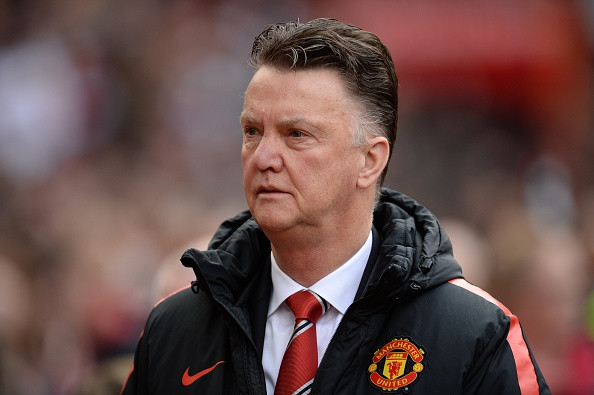 Van Gaal has resurrected United
Even though United lost on Saturday, supporters can take solace in the fact that they enjoyed 70% of possession - and this was only the second game they have lost to another member of the current top six this season.
Photo: Getty
Chelsea fans may regard Saturday's game as a job well done. Their team are within two wins of the championship, and good luck to them. They have been the best side in the country this season, by a distance. Liverpool fans may carp about Chelsea's lack of history, but this is a genuinely big club and they have some great players, notably Eden Hazard, whose inevitable coronation as player of the year will prompt few complaints among the Old Trafford supporters.
But, as a supporter of a rival club, it's hard to see how Chelsea fans can applaud Mourinho's approach to big games, given the resources at his disposal and the brilliant performances his team can crank out when their manager lets them off the leash.
Maybe the Stamford Bridge supporters simply want to get over the line this year, after five seasons without the Premier League trophy, and feel any means justify this end. Maybe they believe United are far stronger than we, the people who watch United every week, believe they are. Maybe they are so besotted with Mourinho, so transfixed by the cult of personality he has created, that he has become infallible in their eyes.
Frankly, Chelsea fans are welcome to the one they call special. For United fans, his approach is deeply ordinary. Mourinho's team are certain to win the Premier League this season, but sometimes football is about more than the ruthless accumulation of trophies.