Van Persie Move A Positive For Hernandez
Andy Ritchie says Javer Hernandez has a lot to learn from Robn van Persie
Former Manchester United star Andy Ritchie believes that Javier Hernandez will stay at the club, despite Robin van Persie presenting even more competition for his spot up front.
Van Persie's move signalled some speculation surrounding Hernandez's future, with Chelsea believed to be interested as they look to create more depth after Didier Drogba left the club for China.
And though Sir Alex Ferguson didn't include the Mexico international in his line-up against Everton on Monday night, Ritchie believes that United will be planning to keep Hernandez alongside van Persie, Wayne Rooney and Danny Welbeck fro the long term future.
"It's a great opportunity for Danny and Chicha to learn from one of the world's best," Ritchie told the United website. "They've got to embrace the fact they'll be playing alongside a fantastically, successful and decorated player whose at the top of his craft. When he's on song I think he's unplayable.
"I don't think either should be afraid. If Manchester United didn't think both had fantastic futures then they wouldn't be here. Neither have anything to worry about - they should both embrace van Persie's arrival and take as much as they can from a master."
United were unable to convert against Everton, with van Persie only getting limited time off the bench as he continues to settle in at Old Trafford.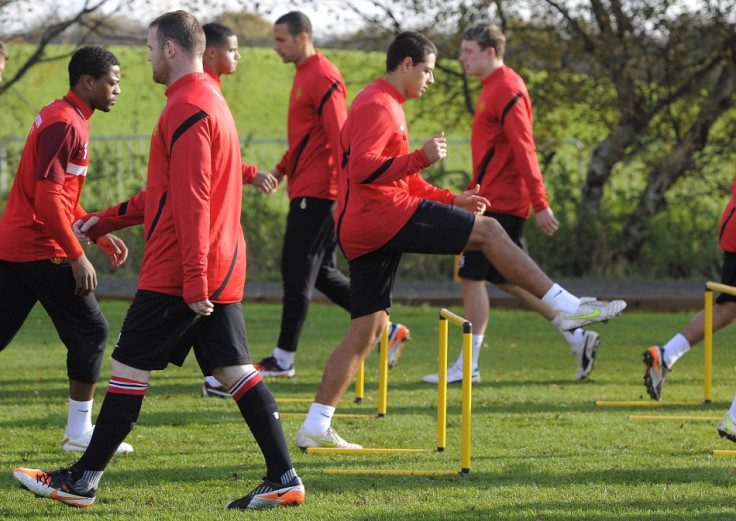 But Ritchie believes that having the Dutchman on board, it's only a matter of time before United are banging in the goals and bringing the fight straight to Manchester City for the title.
"The options the manager has in attack now are fantastic," he explained. I think everyone is excited to see Wayne and Robin play together but it's not just about those two - seeing Robin alongside Hernandez and Welbeck will also be exciting.
"You can never have too many strikers. I've been brought up on that as a player and a manager. When I was at Oldham Joe Royle used to have six strikers and everyone got games.
"When players of the quality of van Persie become available you've got to go for them. He would enhance any squad in the world, not just ours, and thankfully we've got him."
After United lost the title last season in such a cruel way to City, the club will be hoping that their plethora of strikers will be enough to overcome their inferior goal difference. And for now at least, that plan looks to include Hernandez.
© Copyright IBTimes 2023. All rights reserved.