United Starlet Ready To Step Out Of Brother's Shadows
Jonny Evans says Michael Keane is every bit as good as his brother, and could be better
Jonny Evans has been full of praise for Michael Keane, with the Manchester United youngster impressing for both club and country over the past year.
This year Keane earned five caps for the England Under 19 side, and though he hasn't yet featured on the pitch for the Red Devils' senior line-up, he is edging closer to becoming yet another successful youth product at Old Trafford.
And Evans, who is now a regular in the United defensive line-up, believes that his teammate is ready to come out of the shadow of brother Will Keane and impress on his own front for the senior squad very soon.
"I've been really impressed with young Michael Keane," he told the United website. "I think his brother has been getting more of the headlines over the last couple of years. Will's also a fantastic player but obviously he's got an injury at the minute.
"I've been really impressed with Michael when he's stepped up into training with us and I can see him getting a bit of a run-out if things go well."
For Sir Alex Ferguson, the job of juggling the young and more experienced players across competitions brought more negative results than positive last season.
The side were knocked out of the Champions League in the group stages, and lost to Crystal Palace in the League Cup early on in the competition, leaving Ferguson to rue having put youth ahead of players who could win games under pressure.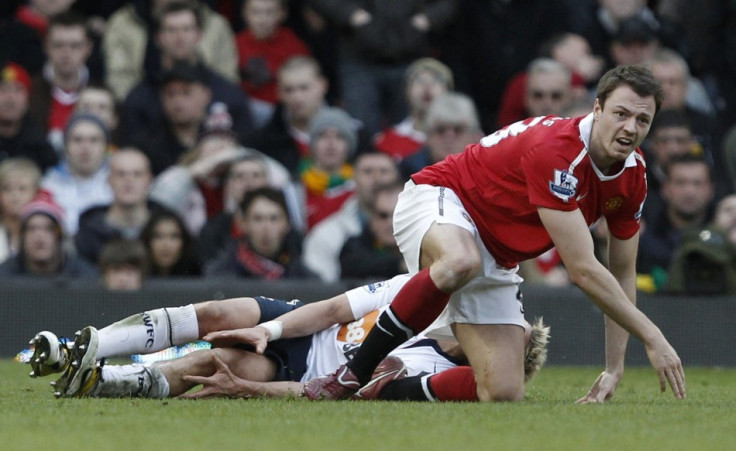 With United facing Newcastle tonight in the League Cup, Evans insists that the side are taking every competition very seriously.
"Last year, I was captain of the team that got beaten by Crystal Palace," he explained. "Although I don't like saying that!
"It was an honour to be captain but we lost that game. It was quite a young side we had out that night but I'm sure the manager will juggle it and make sure he picks a team that can win the tie.
"We won the League Cup two years in a row not that long ago, because it was along the lines of the manager giving the young lads a chance and, to be fair, he did stick with it all along the way. It was the first trophy I won at the club and he stuck with the young players that time.
"I'm 24 now and I just feel like I've gained a lot of experience over the last couple of years. Hopefully I can pass that on."
© Copyright IBTimes 2023. All rights reserved.