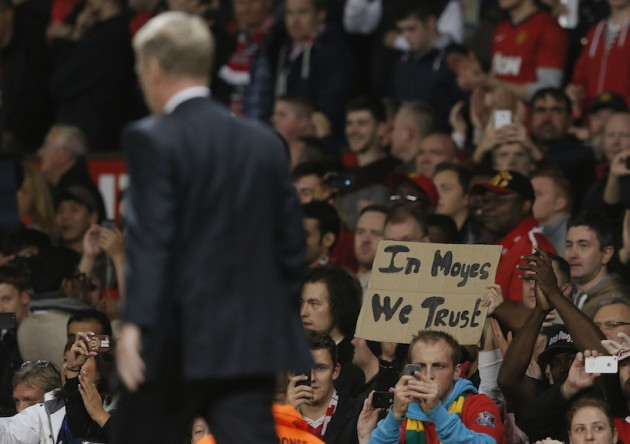 Mark Lawrenson believes that David Moyes' disappointing summer transfer window with Manchester United was the beginning of the manager's problems as the club currently sit at 8th in the Premier League table.
United have just three league wins this season and at the weekend after only drawing with Southampton despite leading for the majority of the game. It's a tough start for a club used to being in the mix for the top spot and Moyes' side already trail leaders Arsebal by eight points.
With United having only signed one player in the summer - Marouane Fellaini - who has so far failed to impress the champions are looking thin on the ground and former Liverpool man Lawrenson believes that this is where it all went wrong for Moyes.
He told the Daily Mirror: "When you look at Arsenal, Chelsea, Manchester City, Liverpool, Spurs, even Everton and ­Southampton, the ­injection of fresh blood has given those clubs a fresh impetus.
"But you would not say the arrival of Marouane Fellaini has done that at United.
"So it's no surprise the fans are unhappy. Moyes needed to move earlier for his targets.
"Why did he leave it so late to go for Spurs' Gareth Bale and Ander Herrera at Bilbao? All of those questions will come back to haunt him with the side struggling as they are."
Criticism has been building over Moyes' tactics and transfer decisions during the course of the disappointing start to United's season and Lawrenson argues that it was always going to be the most difficult job in football taking over from Sir Alex Ferguson.
"I'm starting to feel sorry for David as the job is ­beginning to look like a poisoned chalice," he explained. "His players are cruising."
The landscape of the Premeir League is certainly different than what United are used to and they have plenty of work to do if they hope to reach the likes of Arsenal, Chelsea and Liverpool in the coming weeks.