Nemanja Vidic believes that Manchester United will learn a great deal from their upcoming friendly with Barcelona, with the returning captain preparing to take the side back into contention for the Champions League trophy.
The Red Devils suffered a humiliating exit from the top tier competition last season at the hands of Swiss underdogs Basel in the group stages.
And as Vidic continues to recover from injury, and looks forward to becoming a part of United's regular line-up next season again, the defender is taking aim at Barcelona to show that the side's mishap last season was just a glitch.
"It [Barcelona] will be a tough game, but obviously it will be a good test for us," he told the United website. "We need those games before the league starts. We have to know it's a friendly game and it doesn't count for the trophies and points.
"Last year we beat Barcelona in a friendly game and lost in a final, and hopefully it will be a good test and we will have a good game, but we have to prepare for the Premier League and Champions League. This is our target."
For Vidic, the road to recovery has been a long one, and his performance against Valerenga over the weekend was a chance to finally get back on the pitch.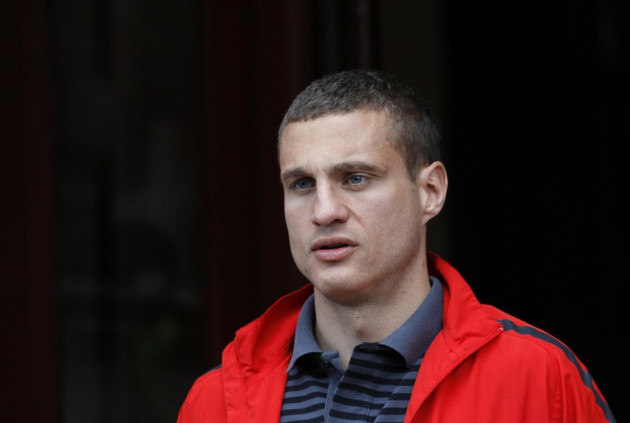 And he insists that he's feeling ready for the season ahead, and is quickly settling back into the United fold.
"I felt well," Vidic explained. "After eight months without a game it's obvious that you have to get used to your positioning, and still fitness-wise it's not as hopefully it will be in a few weeks, but I'm pleased. My knee felt well, I felt well and hopefully the next game will be better.
"It was frustrating, but obviously I knew I would be out for six months. I tried to make the best of it, to work hard and when I come back to be the same as I was before the injury. This was my target and we'll see how good a job I did in that six months. It's hard, but it's part of the football career. Any sportsman has the risk of injuries and hopefully this is the past and better days are coming for me."
The friendly match ended in a disappointing 0-0 draw for United, but Vidic believes that there can be positives taken out of it as the players get their fitness back on track, saying: "It went well.
"Obviously it was the first appearance for a few players, obviously myself as well. It was a good test. Obviously the result was not as we expected but still, we had chances, we didn't score. I think it was a good game and a really good test for us."