Manchester United star Luis Nani has started a war of words with Cristiano Ronaldo, with the winger accusing his international teammate of demanding to take the fifth penalty in Portugal's semi-final against Spain.
With the scores level at 0-0 after 130 minutes, Spain and Portugal were forced to go to penalties to decide who would make it through to the final in Euro 2012.
And though Ronaldo, who starred in the games leading up to the match, was expected to take a penalty early on, the striker insisted that he had agreed with the manager to wait until fifth to have his chance.
While a fifth penalty was never taken by Ronaldo, Nani, who was billed to star alongside the striker after a successful season at United, revealed that he had 'demanded' to be placed in a particular order on the night.
"Cristiano Ronaldo demanded the last penalty," Nani said, as reported by the Daily Mail.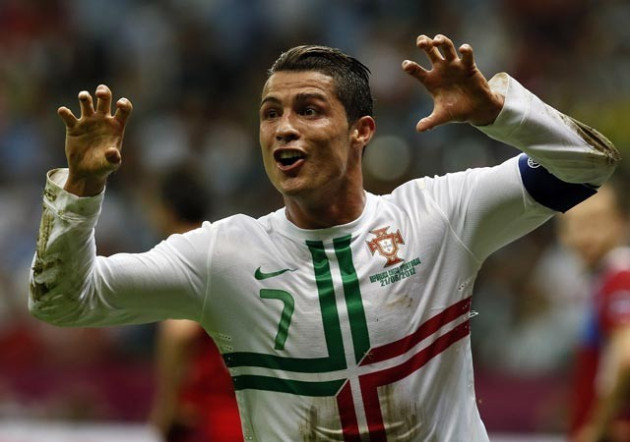 "I said to the coach I would accept any order.
"It didn't seem to be a problem to me, because penalty shoot-outs are all about luck and we did not deserve to lose like that."
Ronaldo was a breakthrough star during his time at United, and continued his brilliant form with Madrid, but the 27 year old has often been unable to repeat such performances for Portugal.
But this looked to be a real chance for Ronaldo to shine, with the star scoring twice against the Netherlands, and against Czech Republic in the quarter final. But against Spain, he was unable to convert, despite having multiple chances in front of goal.
One of the main problems that Portugal was seen to have is that they must rely so heavily on Ronaldo to see them through big matches. And with United's Nani publicly disagreeing with the superstar, the ripples of such an issue would be much greater for this national side than others who aren't so heavily in need of one player.