United Will Go On Without Vidic, As Young Defender Shines
Rio Ferdinand says there are positives to be found in Manchester United's defensive line-up
Manchester United defender Rio Ferdinand insists that the club can still win trophies this season, despite Nemanja Vidic suffering yet another injury that is set to keep the skipper out for months.
Vidic's absence last season was a real blow for the Red Devils as they suffered a rare trophyless campaign, with the 30 year old spending half the season on the sidelines with a ruptured cruciate knee ligament.
And after making a much-needed return this season, he was once again notably absent as United beat Liverpool 2-1, with the club eventually admitting that he would need more surgery on his knee.
Ferdinand insists that though Vidic is missed in the squad, the side will move forward without him, and can still challenge on both the domestic and European stages for glory.
"We got within one kick of winning the league last season having to deal with that [Vidic being out], so fingers crossed with the experience we have gained having to do that, we should be in good stead," he told Metro.
"Jonny Evans came in at Liverpool for Nemanja Vidic and performed very well.
"We have had to deal with a lot of defensive changes for the last couple of years and we are getting used to it now."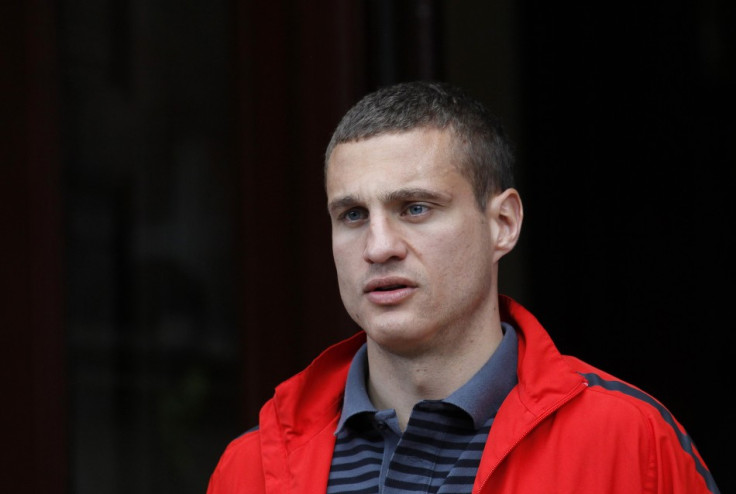 Ferdinand also looked to the positives at United, praising 22-year-old defender Rafael Da Silva on the back of his goal against Liverpool on Sunday.
"Rafa is his own worst critic," he explained. "He is emotional and sometimes when he makes a mistake he has to make up for it immediately. That comes out in his game at times.
"When I was his age I was a lot like that. I used to be more interested in what was happening in the attacking part of the game and further up the pitch than defensive play.
"With experience that will disappear and you will see a top right-back."
United have had a bad start to the season in terms of injuries, with Ferdinand himself struggling to be match fit alongside fellow defenders Phil Jones and Chris Smalling.
Their defensive holes have been present since the start of the season, with the club conceding five goals in their first three matches.
The back line-up does seem to have settled, though United are yet to face one of the top four clubs, and when they do Vidic's absence may be felt once more as it was in some of the more high-pressure matches last season.
© Copyright IBTimes 2023. All rights reserved.