Former Manchester United chairman Martin Edwards has revealed Arsenal and Tottenham had a chance to sign Sir Alex Ferguson before the Scot move to Old Trafford in 1986. The 71-year-old will step down as the manager of the club at the end of the season, with David Moyes taking his place.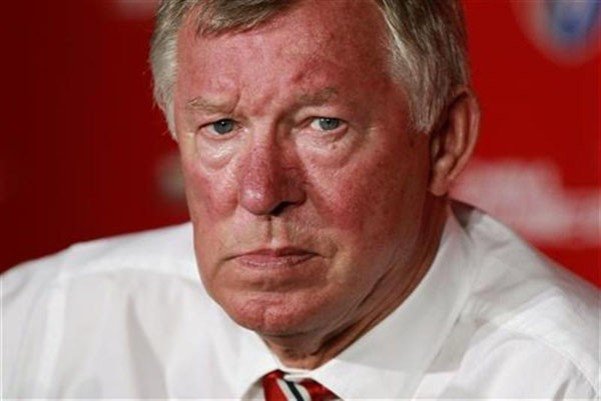 "He [Ferguson] had talks with Arsenal and was certainly very close to going to Tottenham a few years earlier only to change his mind. He was our choice because of the success he had in Scotland which included winning the European Cup Winners Cup. So, thankfully for us, Arsenal and Spurs missed out on him," Edwards told the Express.
Edwards admitted the club had to pay a £60,000 to Aberdeen for Ferguson's signature. United's former chairman claims signing the 71-year-old manager was United's "greatest ever acquisition".
"We paid £60,000 compensation for Alex. He was under contract to Aberdeen and so we had to pay up even though he had a clause in his contract that if Manchester United came in for him they would have to release him," he said.
"It was nothing considering the service we have had out of him. The money was never an issue - we would have paid whatever it took. It has to have been our greatest investment. Alex has been a guiding light, a huge influence and by far the greatest ever acquisition," former United chairman added.
Edwards was chairman of the Old Trafford club from 1986 to 2003. He revealed the Scot managed to sign most of the players he wanted in the transfer market. However, Edwards claimed Ferguson regretted not signing Paul Gascoigne and Gabriel Batistuta.
"It has been a remarkable era. I worked with him from 1986 until 2003 so I enjoyed the longest spell with him. He was strong in his views and knew what he wanted but most of the time we were in sync. Obviously he didn't get everything he wanted - he probably got 95% - but it was a very successful partnership."
"There were two or three we didn't manage to bring in, the biggest one being Paul Gascoigne. He was also very keen on Gabriel Batistuta at one stage but Batistuta's personal terms didn't fit in with our wage structure at that time," Edwards explained.