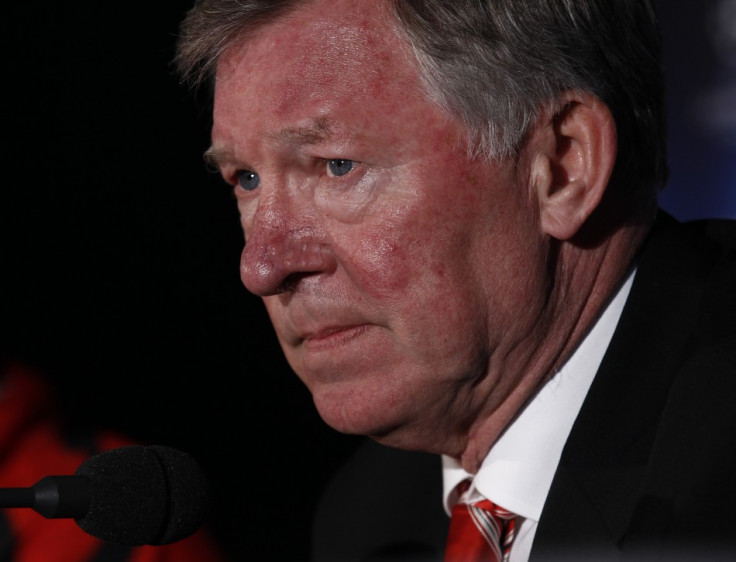 Manchester United boss Sir Alex Ferguson is reportedly furious over the decision to call star striker Wayne Rooney up for Team Great Britain's Olympics football squad, according to a Daily Mail report.
The problem is the manager for the Olympics football squad, Stuart Pearce (who is also the interim manager of the English national team), earlier confirmed players would not be selected for the Olympics if called to play in the summer's European Championships and vice versa. It now appears that Rooney has been shortlisted for the Olympics squad.
"We have agreed that any player who boards the plane to the European Championship in Poland and Ukraine will not be considered for selection to Team GB. It's a sensible football decision when you consider the demands on players, and it now leaves no room for doubt for players and their clubs about next summer and the two major tournaments," Pearce had said in a statement in December, according to The Daily Mail.
Meanwhile, Ferguson added that the London Games, where several players from the English league will be participating (for their respective countries) would certainly affect individual clubs' build-up for the new season, which is scheduled to start a week after the Olympics.
"There are only 10 nominated [players]. It's ridiculous, to be honest, there are so many complications attached to it: you've got the European Championships and our pre-season tour. De Gea is definitely in the Olympics for Spain so we are missing a goalkeeper, [Javier] Hernández is definitely in the Mexican squad, they have called him up so that's two right away and the 10 nominated by Team GB," the Guardian quoted Ferguson as saying.
Apart from Rooney, the other Manchester United players called up are Ryan Giggs, Ashley Young, Ben Amos, Tom Cleverley, Danny Welbeck, Phil Jones, Chris Smalling, Michael Carrick and Jonny Evans, piling more pressure on Ferguson who will also be losing more players for the forthcoming UEFA European Under-19 Championships, taking place from 3 July to 15 July.
"It's ridiculous, utter chaos. I have no idea how badly other clubs are affected but I would imagine Tottenham will have a few, like Gareth Bale. Aston Villa have a lot of younger players as well - that is all Alex McLeish needs," the Daily Mail reported Ferguson as adding.
"The FA might also want five of our players for a European Under-19 tournament. We were intending to take them on pre-season tour. It's absolute chaos," he added.
Ferguson's main concern is that the finals of the Olympic men's football event is scheduled to take place just a day before the 2012/2013 season which kicks off with the Community Shield clash. Manchester United, who are favourites to win the league title, will face either Chelsea or Liverpool (the FA Cup finalists).
Ferguson's frustrations have been added to with news the FA is trying to organise a friendly between England and Switzerland on 15 August, just three days before the start of the league. However, Ferguson said the respective national teams could not force players to come if they did not want to.
"I have no jurisdiction - it is up to the players themselves. But if the players don't want to go, there is nothing they [Team GB] can do," he added.