Nick Powell has insisted that there will never be another Paul Scholes at Manchester United, with the youngster admitting to being flattered by comparisons to the legend.
Scholes came out of retirement for the Red Devils at the start of the year, shocking even his teammates as he showed up to take on rivals Manchester City in his comeback match.
And as the 37 year old continues to be a game-changer for United, Ferguson has admitted that he will need to find a replacement in the long term for the man who has now played nearly 20 seasons with the club and won 17 major cups.
The Scot has earmarked Powell, who moved to the Old Trafford in the summer, as the man who may be capable of achieving such a feat, but the 18 year old says he couldn't even begin to fathom being on the same level as Scholes.
"For someone like [Ferguson] to say he thinks you can do that is amazing to hear," he told the Sun. "The expectations of you are there but it's fulfilling those expectations which is the challenge.
"There will probably never be another Scholes.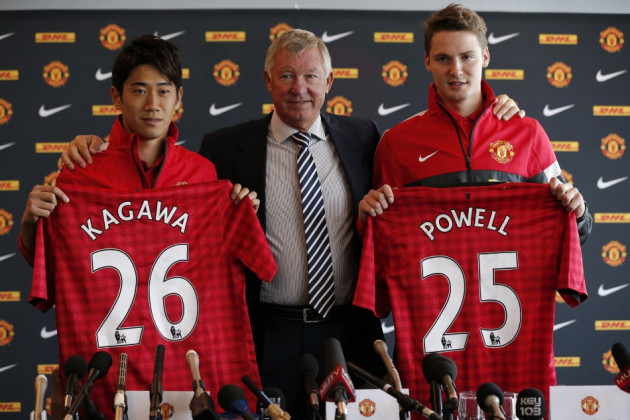 "What he has achieved in his career is more than most people can dream of - to achieve even half of what he has would be brilliant.
"Hopefully I'm on the right path."
Tonight Powell will no doubt have another chance to show why he was a wanted man by many top clubs over last season, and the midfielder it looking forward to being tested against one of the Premier League's surprise success teams of last season.
"It will definitely be a good test for us," he explained. "Newcastle did really well last year and were pushing for a top-four place.
"They're a good side. It'll be a great experience for whoever is playing this evening and a tough challenge.
"If I'm involved, I hope it's one I can rise to. If I get my chance, I'm determined to take it with both hands."