Sir Alex Ferguson insists that he is happy with David De Gea's performances for Manchester United, with the manager refusing to be drawn into speculation over the Spaniard's future after making another costly mistake.
De Gea's punch out against Tottenham resulted in a goal from Clint Dempsey, which led to Spurs drawing 1-1 with United and costing Ferguson's men important points in the title race.
But the Scot isn't interested in speaking about whether he's unhappy with the youngster, going so far as to call critics of the keeper 'idiots'.
"I'm not getting into that at all," he said, according to the Mirror. "We have to listen to some idiots in the game."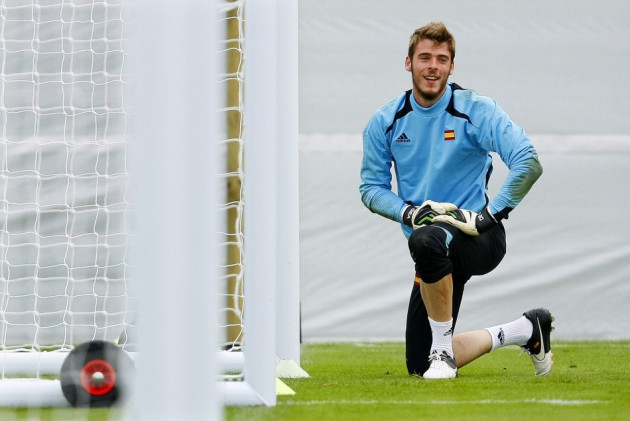 Meanwhile, United are currently preparing to face Fulham, and the spotlight will no doubt be on Dimitar Berbatov as the striker faces his old club.
And Ferguson insists that the only reason things didn't work out with the Bulgaria international was bad timing and the emergence of Javier Hernandez.
"I don't think Dimitar was a failure here," he explained. "Some people like to see players run through brick walls all the time.
"Dimitar is not that type of player, but he is very talented player and he had a decent goalscoring record here.
"The problem for him here was the way we wanted to play and the selections I had to make.
"When you have choices you hope to make the right one. Javier Hernandez had a fantastic first season with us and as time went on he became a more regular player than Dimitar."