Sir Bobby Charlton has given Robin van Persie his tick of approval, with the Manchester United legend insisting that the treble is an achievable goal for the club this season.
The Red Devils are currently in control of the Premier League table, and despite having defensive issues so far the side have been able to clock up nine wins in their last 10 matches.
Van Persie has been on fire for United, and the striker started scoring almost the minute he walked onto the pitch at Old Trafford for the first time.
And Charlton, who believes that the side's strike force is comparable to the likes of Andy Cole, Ole Gunnar Solskjaer, Teddy Sherringham and Dwight Yorke, told Manchester Evening News that winning the Champions League, FA Cup and title is entirely possible once more.
When asked if the current strike force of Javier Hernandez, van Persie, Wayne Rooney and Danny Welbeck compared to the stars of 1999, Charlton replied: "I think they do.
"And with Van Persie, who has only been here 10 minutes, we at United have an excellent player.
"I'm not ruling out a repeat of '99, no way.
"We are doing more than okay. No-one, and certainly not me, should rule out United. There is a long way to go but United, for me, have everything.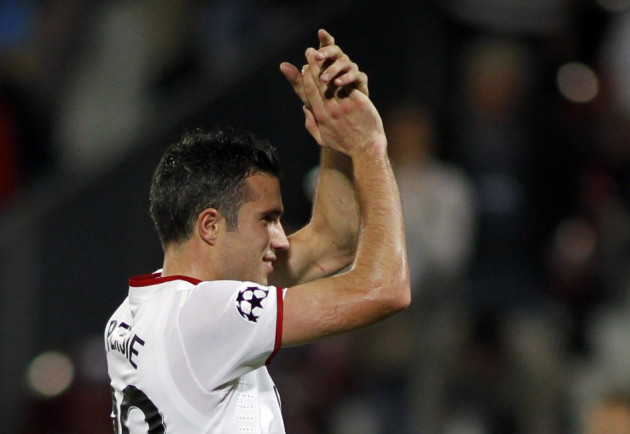 "We are better than anything around. The table doesn't lie."
Charlton saluted both the Manchester clubs for their dominance in the league last season, saying that it shows that the city really is the king of football in England.
"I am not talking about City or whether they spur us on," he quipped. "But what I will say it is a throwback to the old days.
"Like then, we are now the capital of world football. No-one would argue with that at the moment with City and United first and second in the league and United doing so well in Europe where they are unbeaten."
United will be looking to take maximum points from their next three matches against Norwich, QPR and West Ham, while their Champions League match with Galatasaray is essentially meaningless and will give Sir Alex Ferguson a chance to experiment with the younger players as well as those coming back from injury.