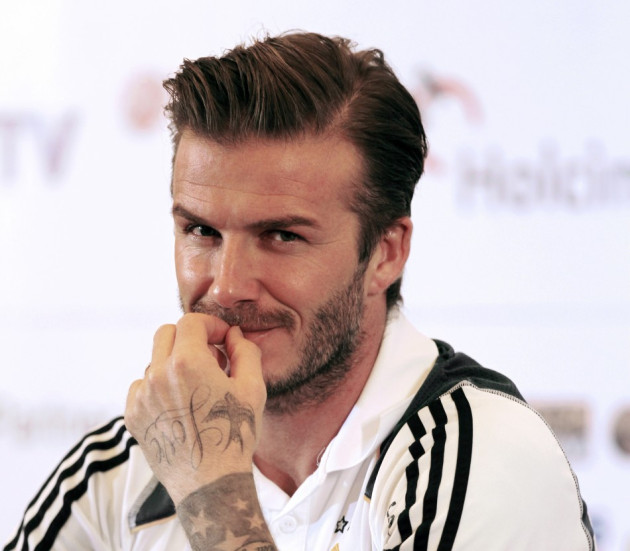 Former Manchester United star David Beckham has admitted he has yet to make a decision over his future, despite ongoing speculation linking him with a move to Paris Saint-Germain.
The LA Galaxy midfielder's contract with the MLS side expires at the end of December but the player himself has not ruled out staying in the USA for another season.
Paris Saint-Germain are reported to be leading the race for Beckham's signature and the 36-year-old admits he has a "big decision to make".
"I'm very proud of the time that I've spent with the Galaxy and it might continue," Beckham, speaking in the Philippines where Galaxy are playing a series of friendlies, said.
"I think at the end of the day I have a big decision to make but I obviously haven't made one yet."
Last month, Beckham ruled out a return to the Premier League after he helped LA Galaxy secure victory in the MLS Cup.
The former England captain revealed he would not play for another English side after leaving Manchester United.
"I played for the biggest club in England and couldn't see myself playing in another English shirt," he told the BBC.
"I've got options, which is amazing at my age. A couple of big European clubs are after me. I have a decision to make and I haven't made it yet."
Beckham also reiterated his desire to play a part in the Olympics next summer, saying he "would love to be part of the GB team" at the London 2012 games.
"Hopefully I'll be going back to London next summer," he added.