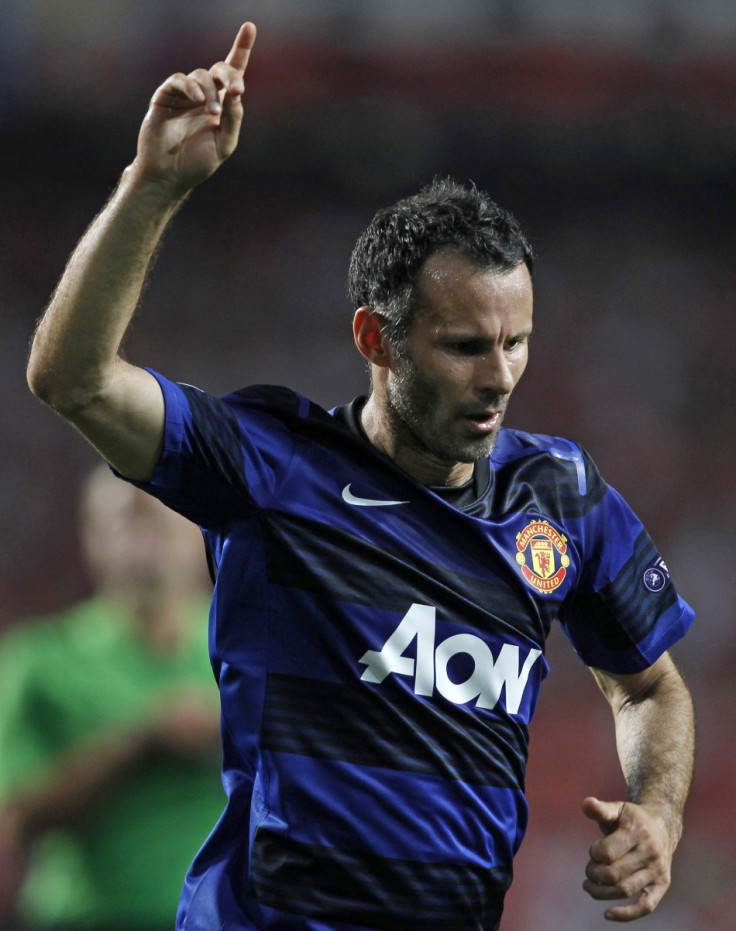 Wayne Rooney believes Manchester United should build a statue of Ryan Giggs outside Old Trafford in honour of the Welshman's remarkable career.
The evergreen Manchester United legend is 38-years-old today yet British football's most decorated player shows little sign of calling time on his unique career, and Rooney believes Giggs' achievements merits a statue at the club.
Giggs, who made his league debut for Manchester United on 2 March 1991, has won 12 Premier League titles, four FA Cups, four League Cups and two Champions League trophies during an Old Trafford career that has last for over two decades.
Rooney suggests his decorated teammate remains "a wonderful example" to every player at Manchester United and believes his heroics over the last 20-years are worthy of being immortalised with a statue next to the club's famous ground.
"If there's one player over the last 20 to 25 years who deserves a statue outside Old Trafford, it's Ryan Giggs." The Manchester United striker told The Sun.
"Because what Giggsy has done here is absolutely incredible.
"He made his debut as a 17 year old and so to still be playing at the top level 21 years later is a magnificent achievement.
"He has been fantastic for this football club and to still be performing so well at his age is phenomenal. Giggsy's a wonderful example around the club too, the way he trains, the way he prepares and to see him working so hard on his game every day explains why he is so special."
Giggs has amassed 887 appearances for the Red devils scoring 161 goals in the process. He was recently voted the sixth best player in Champions League history behind Zinedine Zidane, Lionel Messi, Paulo Maldini, Xavi and Raul.