Manchester United footballer Wayne Rooney has made been mocked after making a gaffe on social media while wishing his followers a happy St Patrick's Day. Rooney decided to commemorate the day by sharing an old photo of him and his former Irish teammates, John O'Shea and Johnny Evans.
The photo of the three, shown holding the Premiership trophy, was uploaded to his Instagram and came with the caption "#TBT - Celebrating with my mates. Happy St Patrick's Day."
However, the footballer also posted a series of emojis along with the caption – a thumbs up, a shamrock and a flag of the Ivory Coast.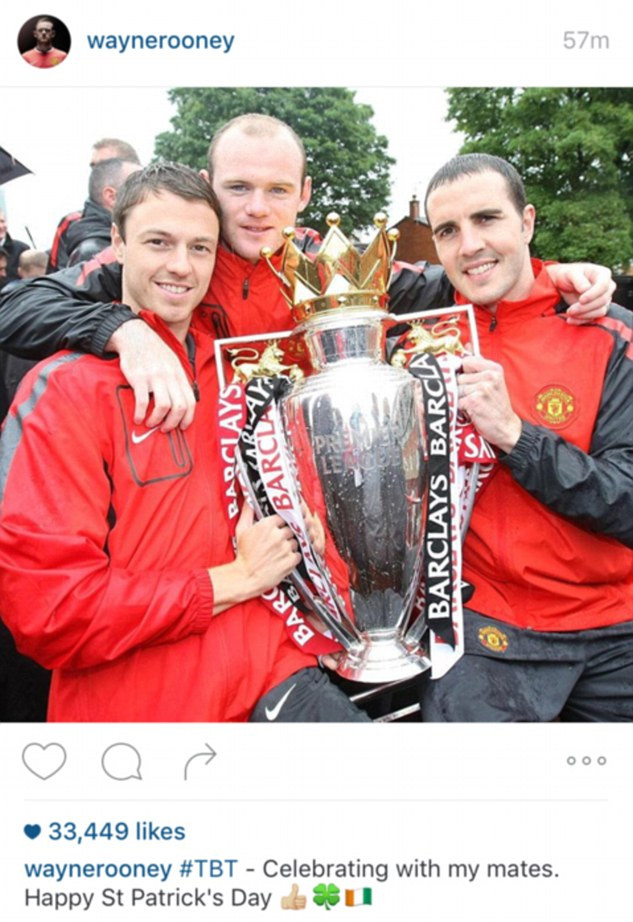 The flag of the west African nation is the reverse of Ireland's green, white and orange vertical stripes, which appears be where the 30-year-old got confused.
Rooney soon corrected his mistake, but not before some of his 5.5m followers on the app mocked him. One user commented "Happy Yaya Day" in reference to Manchester City's Ivory Coast star Yaya Toure, while another simply pointed out: "He's only gone and put the Ivory Coast flag up."