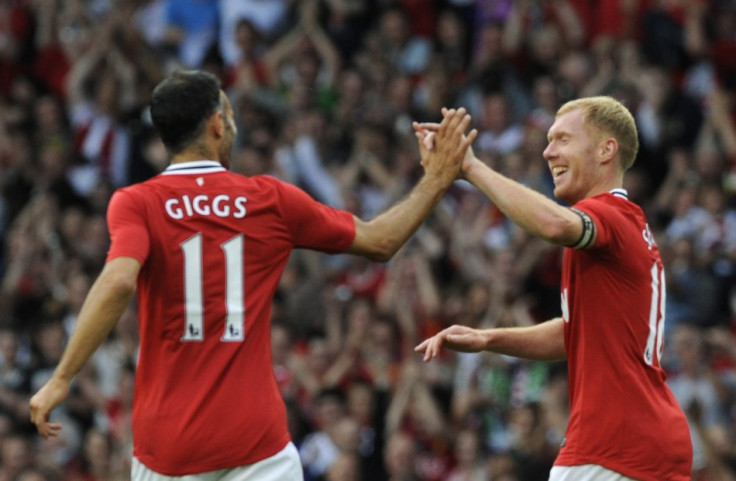 Ryan Giggs and Jonny Evans have both sung the praises of Manchester United's surge in the title race, as the side defeated Fulham 1-0 to take a commanding 3 point lead over cross town rivals Manchester City in the Premier League table.
Giggs played an important part in the win for Red Devils, who also decreased their gap in goal difference from City to just three goals as they prepare for a particularly tight season run-in.
And the 38 year old believes that it's the 1-0 victories that will prove to be important for United at the end of the season, though he still sees room for improvement as they aim to keep their advantage over City.
"You'd take 1-0s to the end of the season now," he told the official Manchester United website.
"If we'd scored in the last minute, everyone would be euphoric and buzzing but obviously, the way the game ended, with some sloppy play and not keeping the ball, everyone's a bit disappointed.
"Rightly so because we know what we're capable of but, overall, we're pleased to get the three points."
While it would appear that United have extra motivation to pip their cross-town rivals to the title, Evans believes that having bitter adversaries to contend with hasn't necessarily spurred United on to win a record 20th Premier League trophy this season; the defender is merely concerned with adding another title to the cabinet, no matter who they have to defeat to get there.
"There is always a desire no matter who is challenging," he explained.
"It's not just about Manchester City or whichever team is challenging, it's about you wanting to create more history at Manchester United.
"You want to be able to look back and be proud on what you've achieved. I'm sure when you look back you'll forget who was challenging you because it all comes down to what trophies you win. Hopefully we can win another in May."
For both sides, April 30 will be possibly the biggest game of the season, with the Mancunians facing off in a match-up that could well decide the title.
But with City's current form faltering, and a loss to Swansea and draw to Stoke giving United the edge they have been fighting for for months, the gap could indeed be bigger than three points by then if the Citizens are unable to get back into a winning formula.