Michael Carrick believes that Tom Cleverley has the brains to become a star at Manchester United, as he continues to make a name for himself after a difficult season marred by injury setbacks.
Cleverley has spoken about how he hopes to show this season what the Red Devils were missing out on in the last when he spent lengthy times off the pitch, and with the squad looking thinner across the midfield after Darren Fletcher succumbed to illness, Sir Alex Ferguson is hoping that the 23 year old can do just that.
And as United look to mount a challenge to Manchester City for the title, Carrick believes that Cleverley could be the difference between the fate of last season and what can happen this time around.
"He's got the talent and the ability - we've all seen that," he told the Manchester Evening News.
"He's comfortable dealing with the pressures that come with playing for the club. There is no danger about that.
"It's just about keeping the standards high - we set the standards and the hard part is keeping to that standard consistently.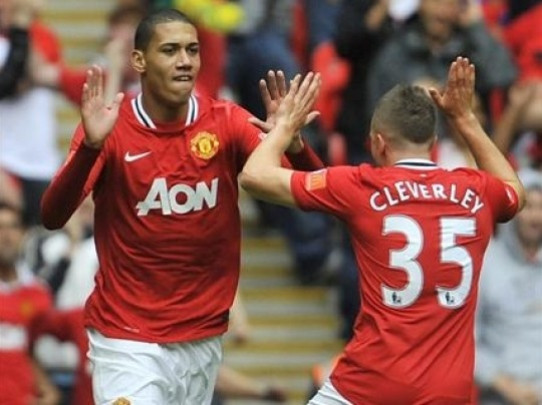 "There is no magic ingredient. It's just about learning and getting experience. The more games he plays the better he'll play."
Carrick will be one of Cleverley's mentors in the midfield as he continues to grow and develop, and the 31 year old believes that he will be able to use both his physical skills and intellectual abilities to become a top all-round footballer.
"Tom is a very intelligent and clever footballer," he explained. "It's a shame the way his season panned out last year because he started so well.
"He's got a lot to bring [to midfield].
"That's one of the good things about our midfielders. We all bring different things when called upon which gives the manager options.
"That is vital given how many games we're hoping to play this season."
For United, showing strength in the midfield will be of the upmost importance this season, with the area causing great difficulty in their last campaign. And should Cleverley remain fit, they could be on the way to proving the critics wrong.