Sir Alex Ferguson has admitted that Manchester United are currently facing an uphill battle with their defensive line up, as the side prepare to face Fulham at the weekend, though the Scot insists he won't be signing anyone else to privde back up before deadline day comes to a close.
Ferguson made big waves in the transfer window two weeks ago when he confirmed the signing of Arsenal star Robin van Persie, with the prolific goal scorer joining just before the Red Devils' opening match against Everton.
And now that Chilean striker Angelo Henriquez is making his way to United, Ferguson revealed today that there would be no more signings made in the summer.
"We definitely won't be buying anyone else," he told the United website. "There is no movement about anyone going the other way."
Despite this insistence, defensively United are looking particularly vulnerable, with the likes of Phil Jones, Chris Smalling, Jonny Evans and Rio Ferdinand all suffering from injury problems.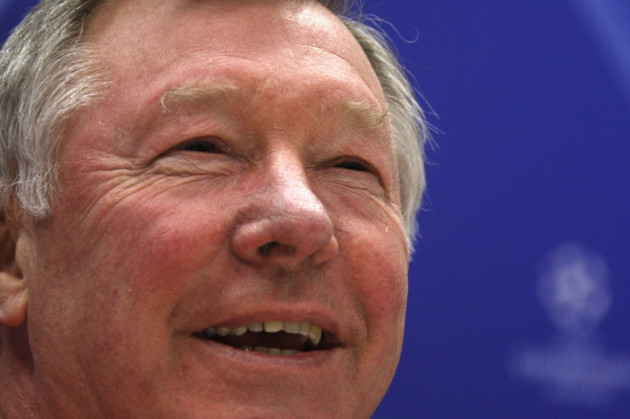 And Ferguson is well aware of the difficult situation that his squad are finding themselves in, joking that they may need the services of Steve Bruce and Gary Pallister as his current crop work hard to get back to being match-fit.
"Phil Jones started training yesterday but tomorrow is too soon for him," he explained. "Robin has had a few days training since Monday. It's a home game and there's every chance he could get a start.
"It's pretty much the same as Monday night injury-wise. Alex [Buttner] will be involved tomorrow because he gives that back-up. Evra could actually play centre-back. He has done in the past. But I don't think Alex will start tomorrow, I think he'll be on the bench."
Fulham will represent a particularly tough test for United, especially after the Cottagers beat Norwich 5-0 at the weekend.
But Ferguson is completely concentrating on bouncing back from the shock loss to Everton and showing that Old Trafford is still the fortress it's known for amongst opposition.
"I went to see Fulham last Saturday and they played very well," he said. "They have a lot of experience in their team with six players over 30. We're at home and we need to make an impact quickly after Monday's game."