Manchester United midfielder Paul Pogba is yet to make a decision over his future, amid speculation he has already agreed a move to Juventus.
Pogba, 19, has been heavily linked with a move to Serie A for several months and reports from Italy suggested the youngster, who is out of contract at the end of the season, is close to finalising a move to Turin in the summer.
But Pogba's agent, Mino Raiola, revealed his client has not yet agreed to sign for Juventus and will decide whether to remain at Manchester United next season.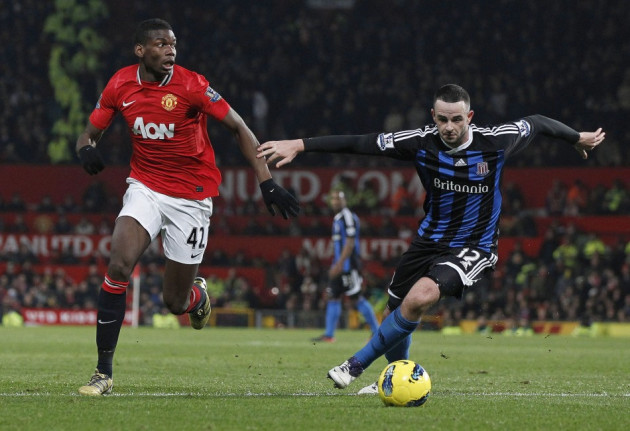 "Paul has not agreed any move yet. He has a straight choice between United and Juventus but I think he will make his mind up soon," Raiola told talkSPORT.
Manchester United are believed to be willing to allow Pogba time to consider his future, as he considers interest from Manchester City, Arsenal, Chelsea, Inter Milan and Juventus. The Guardian reports that Raiola was in Manchester last week for talks with United but he insists it is up to Pogba to make the final decision.
"We are talking to Manchester United [and] we know there is the interest of Juventus," Raiola is quoted in the Guardian. "I had a very good meeting with the club - several, yesterday [Thursday] also. It's obviously not my decision, it's the player's and that's it. It was absolutely a good meeting with Manchester United, yes.
"I think he'll make the decision when his heart and head is ready to make the decision and there is no date fixed on that.
"Manchester United is behaving like a true gentleman's club, giving the boy all the space to decide. They know it is a difficult decision and [he is] a young boy. So it doesn't make any sense and wouldn't be right to pressure."
And Raiola rejected reports that Manchester United are reluctant to meet Pogba's inflated wage demands, saying: "Paul has to decide for himself what he wants to do. Manchester United is a fantastic club; I think it's one of the best, if not the best in the world, for various reasons. And it's very difficult for a boy who has an opportunity to go to clubs to leave a big club as Manchester United, or to leave the interest of other clubs.
"I know that is difficult and a very hard [decision] to make and it can be career deciding, because you make a decision now and you only know when you're 35 if you make the right decision."