Everton will not be able to block an approach from David Moyes this summer for Manchester United's long-time target Leighton Baines, reports the Daily Mirror.
The Scot will take over from Sir Alex Ferguson at the end of the season and is reportedly planning to raid his old club, in order to snap up the Red Devils' top targets Baines and Marouane Fellaini.
Departing managers are usually forced to sign "no poaching" deals, as part of the compensation package, preventing them from taking some of their favourite players along to the new club. However, that kind of a restriction will not come into play in Moyes' case, as the 50-year-old's contract with Everton ­expires at the end of the season.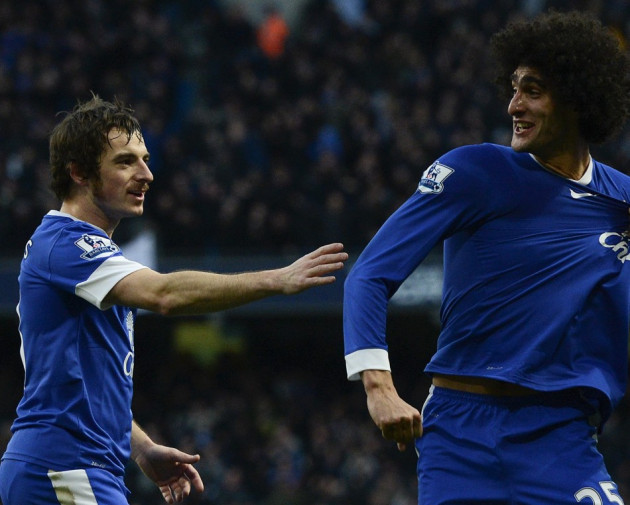 Baines is valued in excess of £15m, while Fellaini could be available for around £22m. The report claims the Toffees have been dealt a blow as they are now powerless to stop any Moyes from making an approach.
Also, even if Everton attempts to negotiate a no poaching agreement with Moyes, there are doubts over the extent of its effectiveness. Brendan Rodgers had agreed a similar agreement with Swansea City before moving to Liverpool last summer but the manager still signed Joe Allen from the Welsh club within weeks.
"As we saw when Liverpool bought Joe Allen these transfer restrictions are not worth the paper they're written on anyway," the Mirror quoted a source as saying.
Meanwhile, Moyes has dismissed suggestions that he did not sign a new contract with Everton, as he was aware that he was being lined up to succeed Ferguson.
"There is no ­conspiracy theory. I will tell the story in my first press ­conference at Manchester United. I will tell it straight then. (­Everton chairman) Bill Kenwright roughly knows what I would have liked to do with the squad next season and what ­direction I ­wanted Everton to go in," the Scot stressed.
"We were ­talking on a regular basis and I was due to go to London on the last Bank Holiday or the Tuesday. Something came up and I couldn't go, but I could have ended up ­signing a new ­contract with Everton. Manchester United came out of the blue," Moyes added.