Manchester United are set to battle it out with Manchester City for Gareth Bale, Cristiano Ronaldo and Robert Lewandowski this summer as England's top two clubs ready themselves for a busy transfer window.
Sir Alex Ferguson managed to beat his City couterpart Roberto Mancini to the purchase of Robin van Persie last season and his 25 Premier League goals played a huge factor in United reclaiming the league title.
Mancini may now have learned his lesson as City appear to have gone backwards since they won the title in the 2011/12 campaign after failing to build on their side last summer.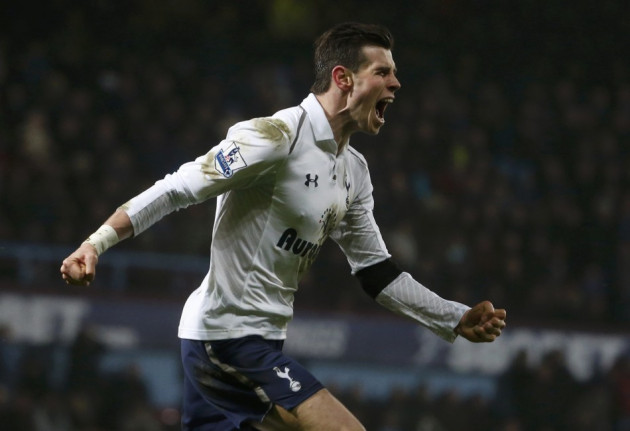 And with that in mind, the Manchester Evening News is reporting that the Italian wants to make sure he doesn't miss out on anther target and will make plays for Ronaldo, Bale and Lewandowski to seriously beef up his attacking options at the expense of United.
Ronaldo's future at Real Madrid has come under question in recent weeks as Jose Mourinho looks set to leave the club in the summer, and they go a season without the title or Champions League glory.
Ferguson himself has admitted it would be a dream come true for Ronaldo to return to Old Trafford, but with City offering sky-high wages he might be drawn to the other side of Manchester.
Meanwhile, Bale has long been on the wishlist of Madrid, though his current contract with Tottenham runs until 2016 so the club would need to offer around £50 million to tempt the club to sell the PFA player of the year.
United have long been connected with a move for Bale, but with his price tag exceedingly high Ferguson would struggle to compete with a club like Madrid, where money is no object. And with City also believed to be interested in signing the Welshman, Ferguson could indeed be priced out of the equation.
Lewandowski is also high on United's wishlist, and Ferguson confirmed that there is interest in the Borussia Dortmund striker. But local reports claim that City believe he could be the perfect addition to the squad after missing out on van Persie last summer, with the Poland international a very similar player to the now-United star.
Mancini admitted last week that he would be looking very closely at the market now, with hopes of purchasing players as early in the window as possible.
"I think it's important to move quickly," he said. "There are a lot of teams that want to buy new players - Barcelona, Real, Bayern, Manchester United - we need to move quickly."
After his failings last summer, which resulted in success for United, the Italian will be desperate to get one up on Ferguson off the pitch this time around.