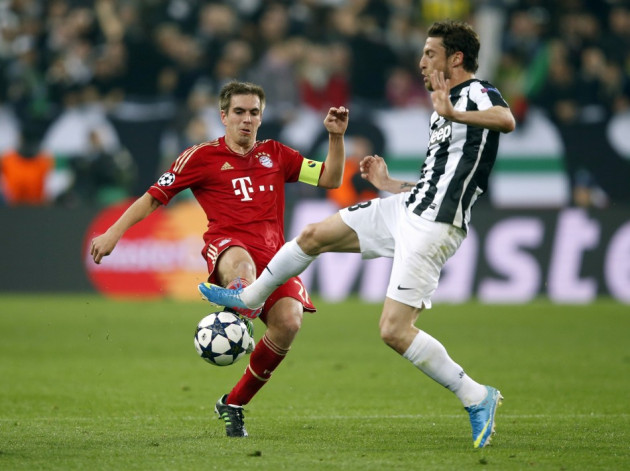 Juventus have insisted that midfielder Claudio Marchisio is not for sale despite the star admitting he would be open to the possibility of a move to Manchester United.
Marchisio is one of a few names that has recently been mentioned in connection with incoming United manager David Moyes, with the 27 year old starring in Serie A and looking the type of player to give the Reds Devils a much needed boost in the middle of the park.
Paul Scholes has now retired for what appears to be the final time, while Ryan Giggs is pushing 40. Ferguson resisted paying big money on a central midfielder in his last seasons in charge of the club, but Moyes could well decide to make that big bid that fans have been crying out for.
Marchisio had said this week that he would relish in signing for United, but Juventus general manager Guiseppe Marotta insists that no such sale will take place, with the midfielder firmly in the side's plans for next season.
He told Sky Sport 24 Italy: "Marchisio? There is no meeting; there is no problem with him.
"Juventus have never thought about putting him on the market, he is an important player and we will try to keep him with us."
Marchisio is currently under contract until 2017, giving the Italian outfit a lot of power over where his immediate future lies.
United are also believed to be in the market for Cesc Fabregas and Thiago Alcantara, but Marchisio has so far been the only player to publicly admit he would consider a move to the English giants if an offer came knocking.
"There are things to be proud of, but I am not sure if they are true," he told Gazzetta dello Sport a week ago. "I have not heard from anyone at Manchester United or Monaco. 'When I talk with my club everything will become clearer."
Moyes takes over the post at Old Trafford officially on July 1st, and his actions in the transfer market will be telling of what direction he wants to take the United squad in next season.