Premier League leaders Manchester United are considering a summer move for Real Madrid winger Angel di Maria, according to the Express.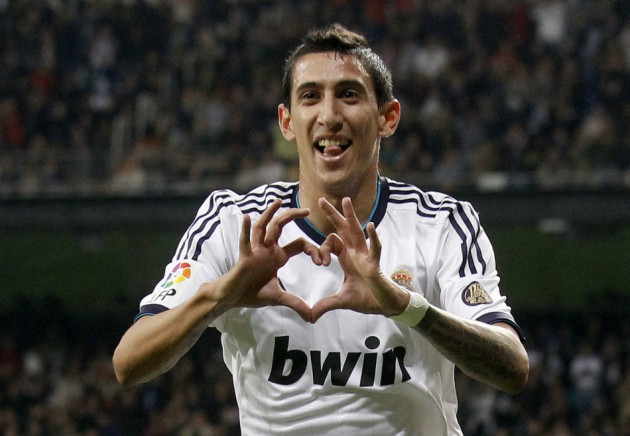 The 25-year-old has not been a regular starter for the Spanish champions this season and the report claims club president Florentino Perez is now ready to offer an escape route to the Argentine at the end of the season. Sir Alex Ferguson is keen on snapping up the winger.
United have Ashley Young, Antonio Valencia and Nani for occupying the wide roles. However, the latter has now been linked with a move away from Old Trafford and di Maria could be an ideal replacement for the Portuguese and will also bolster the Red Devils squad.
di Maria joined Real from Benfica in 2010 to become Jose Mourinho's first signing with the capital club. The Argentina international has scored four goals and managed four assists in 25 La Liga appearances this term but has failed to match his performances in the last two seasons.
The winger signed a new deal with the Spanish giants last summer, keeping him at the Bernabeu till 2018. The Express report claims Ligue 1 giants Paris Saint-Germain are also interested in the ex-Benfica man's services and the French club will go head-to-head with United in the summer for the player's signature.
Jones: Title Race Not Over
Meanwhile, United defender Phil Jones insists the title race is still not over, after the Red Devils lost 2-1 to Manchester City at home on Sunday. The defeat against their archrivals has seen United's lead at the top being reduced to 12 points, with seven games to go.
"The title race is not over but we're in a great position and the lads deserve an enormous amount of credit for putting us there. We've got to bounce back. We'll get on the training pitch and do what we do best: recover, and we will. There were a few sad faces in the dressing room after the game because it's not one you want to get beat in. But we've got to keep our heads up. We're still in a fantastic position," Jones said.