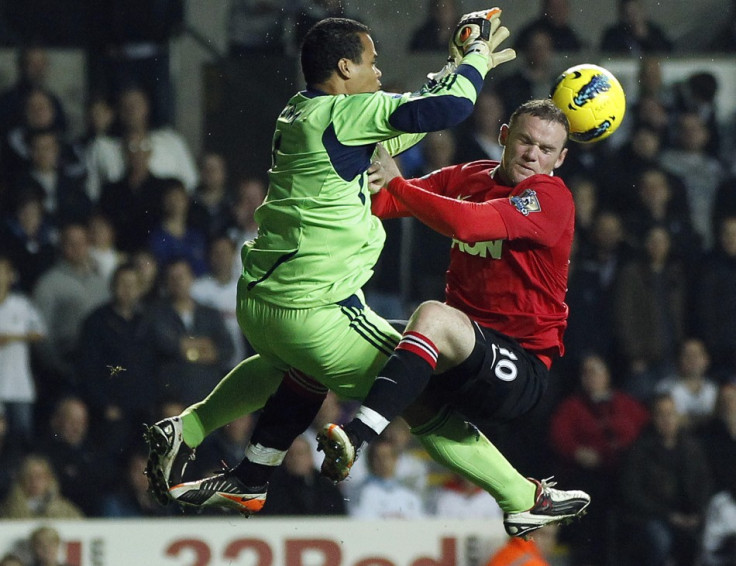 Manchester United, Chelsea, Newcastle and Tottenham have all been name checked by Swansea director John van Zweden as chasing Michel Vorm, with the keeper currently starring for the newly promoted side.
Vorm has been at the top of his game for the Swans since moving to the club from Utrecht last August, and the 28 year old has become renowned for his penalty saving abilities, as well as keeping the side competitive in games against some of the biggest opposition in the Premier League.
And as Swansea are currently safe from the relegation zone, nine points clear of the bottom three and in 10th place in the Premier League table, van Zweden admits it would be catastrophic for the club if they lost one of their top performers to the likes of United or Chelsea.
"Clubs have enquired about Vorm," he told VI Radio.
"Manchester United have asked, in addition Chelsea and for that matter Newcastle United. Tottenham Hotspur have cautiously announced they are interested.
"It would be a nightmare for us if he left."
United have already signed David De Gea to fill the shoes of the retired Edwin van der Sar, but the Spaniard is displaying up and down performances of late. Anders Lindegaard has been able to step up and lend a helping hand, but Tomasz Kuszczak looks all but set to leave the club in June at the latest after becoming particularly frustrated with his lack of first team appearances.
In October last year, the 29 year old admitted he is hoping to find a side where he can showcase his talents in preparation for the 2012 Euros, meaning his departure could in fact be as soon as January.
"I'm definitely leaving the club. My time in Manchester is coming to an end." Kuszczak said at the time. "I've worked hard for five years, but I never played as much as I wanted. It's a shame the manager didn't really give me a chance.
"I always believed I can be Edwin Van Der Sar's successor. Unfortunately, Sir Alex has decided differently. Even though I played many games, I spent most of my time on the bench."
If Kuszczak does leave United, it would leave Ferguson with less options in the keeper position, and it would make sense for the manager to chase another stopper to provide extra support in the side's defensive line up.
Chelsea, meanwhile, are attempting to set up a team that can hold long-term title goals as well as short term ones, and while they signed Thibaut Courtois in the summer transfer window, a bridging keeper between the 19 year old and the more seasoned Blues stopper Petr Cech would appear appropriate as the club aim to spend big and keep up with the Manchester clubs.
And with Newcastle and Tottenham both showing interest, Swansea could have a fight on their hands if they hope to hold onto Vorm.