Real Madrid midfielder Sami Khedira has revealed the Spanish club received a deadline day bid for his services from Premier League champions Manchester United.
The Express reports United bid £34m for Khedira but the bid was turned down by Madrid coach Carlo Ancelotti, who sees the 26-year-old as an important part of his plans for the club.
"The club turned down the offer and that was it. We didn't really have the chance to discuss it" Khedira explained.
"I had a longer chat with Carlo Ancelotti a few weeks ago and it was relatively clear to me that I'd stay at Real. We (players) don't have any influence in the high transfer fees. Real refused the offer of Manchester United and I'm happy with that."
David Moyes' search for a central midfielder turned into something of a frantic scramble in the final days of the summer transfer window, with bids for Khedira, AS Roma's Daniele De Rossi and Athletic Bilbao's Ander Herrera.
The former Everton boss did make one signing though - Belgian international Marouane Fellaini joined from Goodison Park.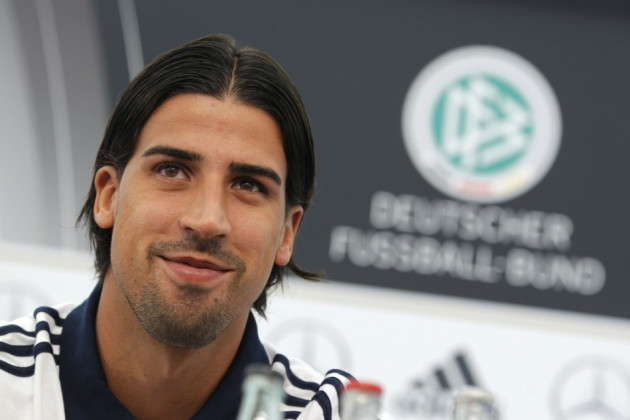 In contrast to their stance on Khedira, Real were happy to release his compatriot Mesut Ozil. The 24-year-old playmaker opted to move to north London and Arsenal in a record £42.4m deal after it was made clear that he was surplus to requirements.
Khedira admitted to disappointment at seeing his international team-mate leave, hinting that it may prove to be a mistake for the club.
"Personally, I feel bad about Mesut's transfer. We are very, very good friends. His departure is a loss also from a sporting perspective. Mesut can make the difference," he explained.
According to the Mail Online, Europa League champions Chelsea were also interested in Khedira's services, with Jose Mourinho keen to work with him again. The two enjoyed a good working relationship while Mourinho was at the Santiago Bernabeu.