Manchester United striker Federico Macheda is close to joining Bundesliga side Vfb Stuttgart on loan for the rest of the season, according to ESPN.
The 21-year-old Italian has found it impossible to break into the first team at Old Trafford this season, with Robin van Persie, Wayne Rooney, Javier Hernandez and Danny Welbeck all ahead of him in the pecking order.
The Rome-born player has made only three appearances this campaign (none in the Premier League) and has yet to start a game this season.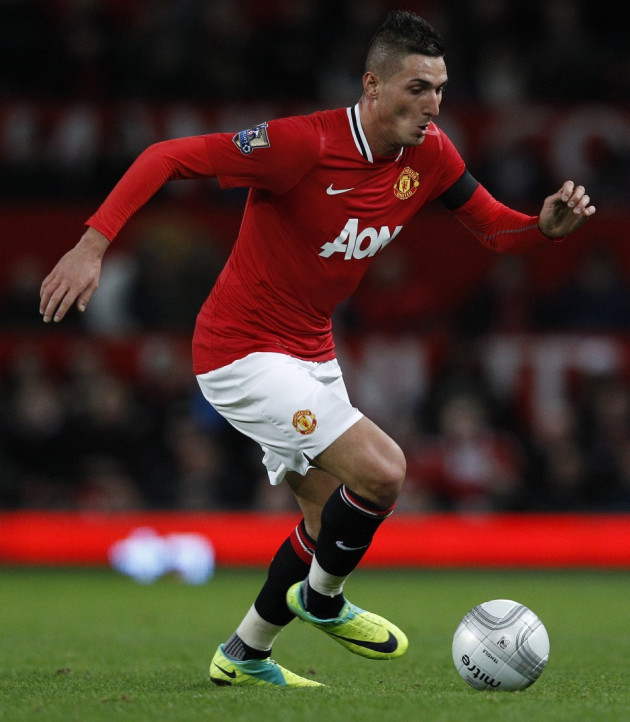 Macheda has already had two loan spells in his career to date - with Serie A club Sampdoria (16 appearances, one goal) and QPR (six appearances, no goals) - and without regular first team football, is in danger of not fulfilling his potential.
He remains confident, though, that if he does move on loan this year, he will benefit from the experience.
"I had very bad luck with the loans but I think it helped me a lot. I think it helped me to gain experience in general. If I go out again on loan, I'm sure I will do well." the former Lazio youth player told the club's website.
" I have been away two times already and, if it happens again, I'd look forward to getting playing time because maybe I made some mistakes but now I understand. I will take the chances I will have."
Meanwhile Macheda's agent, Giovanni Bia, has been quoted by Tutto Mercato Web as confirming negotiations with Stuttgart were nearing completion. However, he also revealed other clubs still had a chance to sign his client.
"We are at an advanced point with Stuttgart... he is a player who is liked by a lot of clubs. Two Spanish ones, for example, are looking to intervene. There are Italian sides, too, from Siena to Bologna and others, but I think that Sir Alex Ferguson wants to send him to a foreign side outside of the peninsula. He'll join a club on loan with the option to be signed outright as his contract expires in June 2014," Bia explained.
Macheda, who has 10 Italy U21 caps to his name (with four goals), has made only 34 appearances for the Red Devils since his move to Old Trafford in 2008, with five goals.