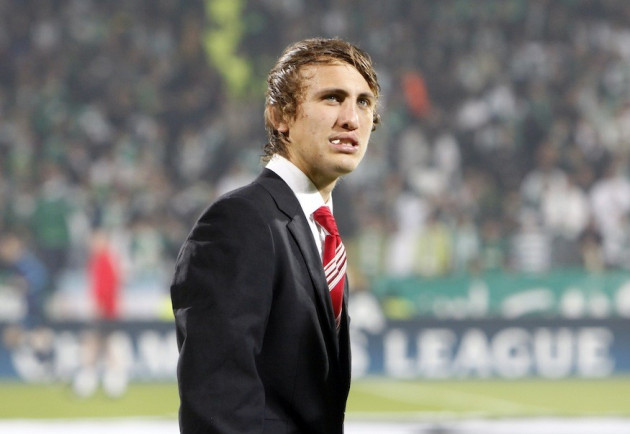 Former Manchester United youngster Magnus Eikrem won't rule out the possibility of making a return to the side in the future, with the 23 year old hoping to prove himself after Rene Meulensteen heaped praise on him by comparing him to Luka Modric.
Eikrem spent five years at United's youth system before making the move up to the senior side in 2009, but he failed to make an appearance for the first team thereafter. He was sold back to former youth club Molde in 2011 and after winning the Norwegian title he made the move to Dutch side Heerenveen in the hopes of getting noticed by larger European clubs.
Former United assistant coach Meulensteen has spoken highly of Eikrem, insisting that he told the English giants they should keep the Norway international as he showed potential similar to Real Madrid star Modric.
"Magnus was very small in stature, but footballing wise stuck out head and shoulders above the rest. At United I compared him to Luka Modric, who I also find a great player," he told Voetbal International.
"Strong on the ball, technically and tactically very good. I worked quite a lot with Magnus, so I regret that he never got a chance."
But United may not have entirely missed out on seeing the best of Eikrem, with the young midfielder admitting he still harbours hope that they might realise their mistake and purchase him back if he can impress at Heerenveen.
When asked if he would consider returning to Old Trafford, Eikrem told the same magazine, via SportWitness: "I think they have never recovered a player who they sold before. Let me first play good football for Heerenveen."
He continued: "In 2006 I signed a contract as a sixteen year old in Manchester. In the beginning it was very difficult. I really was a little boy, accustomed to no more than the small and safe Molde.
"From one day to the next I was alone in the big, unknown world. I knew nobody and barely spoke English. At Manchester United I became a man, and not many guys my age can say they have had such great training."
United are certainly in the market for midfielders, with the side only landing one in the form of Marouane Fellaini during the summer transfer window, having missing out on multiple targets in the process. But it will be up to Eikrem to show the side he is worth another chance this season in the Dutch league.