Premier League champions Manchester United are interested in signing AS Monaco midfielder Nampalys Mendy, according to French newspaper L'Equipe. The 20-year-old, who came up through the Ligue 1 club's academy, made 32 appearances in the Ligue 2 last season.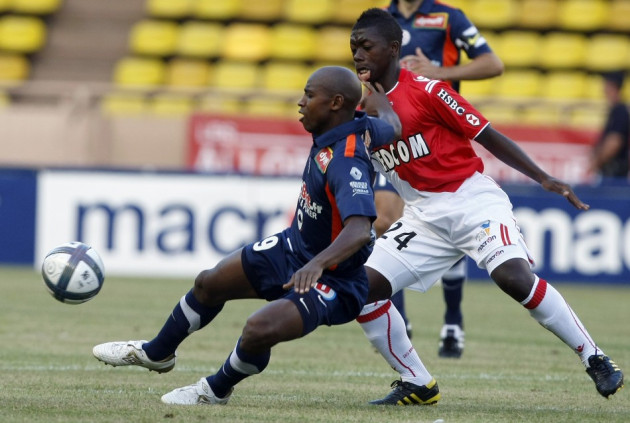 The youngster is out of contract with Monaco this summer and has refused to sign a contract extension. He claimed to have agreed terms with an unidentified side and said he would only reveal his future destination after he returns form holiday.
"I agreed with the club where I'm going, but I will not say anything before the holidays," Mendy told L'Equipe.
Monaco have won promotion to the Ligue 1 for next season and have spent heavily so far, backed b Russian billionaire Dmitry Rybolovlev. Colombian international striker Radamel Falcao, from Spanish side Atlético Madrid, has joined for a massive £50m, according to the BBC. The French club have also signed FC Porto pair James Rodríguez and Joao Moutinho, for a further £60m.
Manager Claudio Ranieri has dubbed Mendy the "new Makélelé", which speaks volumes about the youngster's potential. The 40-year-old Congo-born French international starred for nine-time European champions Real Madrid and is widely credited with having re-invented and highlighted the importance of the holding/defensive midfield role
And the former Chelsea boss was predictably disappointed with Mendy's decision.
"I do not understand his attitude. As soon as I saw him play, I said here is our (Claude) Makélelé. I trusted him and I played him. I think he will miss out a great deal. But it's his life, not mine. He has preferred to listen to his brother and agent and not his coach. It's a shame," Ranieri explained.
United need reinforcements in the centre of the park, with Paul Scholes' retirement and Darren Fletcher's continuing illness. Incoming boss David Moyes is also likely to lose Brazilian midfielder Anderson, leaving only 31-year-old Michael Carrick, 39-year-old Ryan Giggs, 23-year-old Tom Cleverley and teen Nick Powell as central midfield options.