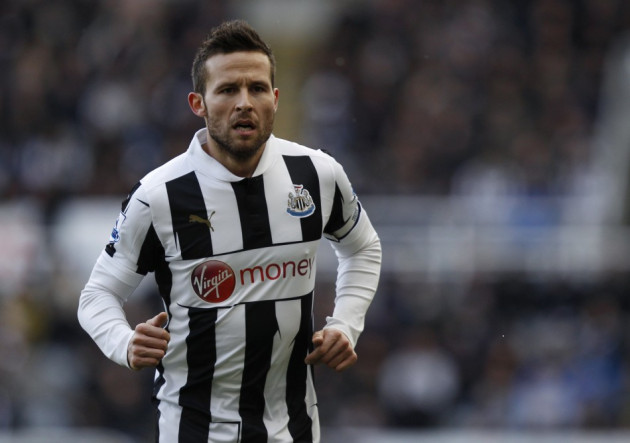 Manchester United will face an uphill battle if they hope to land Yohan Cabaye, with Newcastle insisting they won't sell their best players this summer.
Cabaye admitted last week that if United were interested in his signature he would relish in a move to Old Trafford, despite the fact that Sir Alex Ferguson is no longer in the dugout.
Newcastle have recently been well known to have price tags on their best players, though the club would be going for top dollar to let go of one of the few who stood out in their disappointing 2012-13 season.
But incoming director of football Joe Kinnear insists that the Toon don't need to sell their top stars, despite United reportedly planning to bid around £20m on the France international.
"He will stay," Kinnear told the Evening Chronicle. "We've got him under contract and we want to keep all of our top players here. We don't feel we have to sell our top stars.
"The only players we will move on are the ones that are coming up short. You can't have that at a massive football club like this.
"We will have to move them on. We can't have mediocre players at Newcastle United. But we won't be selling our best players."
Cabaye could be the player that finally fills a hole in United's midfield that has been left by the retirement of Paul Scholes, though it remains to be seen if David Moyes is interested in the Frenchman.
Marouane Fellaini is believed to be on the Scot's wishlist, but he would face tough competition from Arsenal, who have reportedly already made a bid for the Everton man.