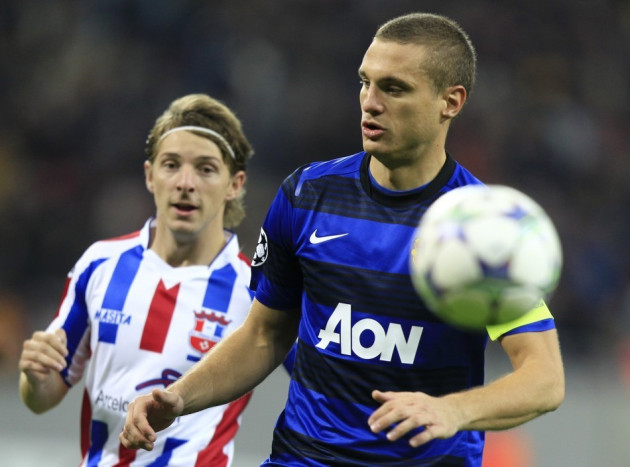 Manchester United are reportedly considering the sale of Serbian defender Nemanja Vidic. Goal.com reports the 30-year-old centre back has become a priority target for super-rich Russian club Anzhi Makhachkala and the Old Trafford club is expecting a bid in excess of £30m for the player.
The Serbian transferred to United in 2006 for what would become a bargain £7m and has since established himself as one of Europe's most effective and consistent defenders. Vidic's ability to read the game and his strength in the air meant he rarely had a shortage of admirers.
In fact, over the past two seasons, Vidic has been linked with Spanish giants Real Madrid and Barcelona and Italian champions Juventus. In 2010 and 2011 the Daily Mail reported Vidic was an important target for Real Madrid coach Jose Mourinho and a fee of £20m was suggested.
Why Vidic May Leave
On the face of it, this appears to be a suicidal idea. Why would Sir Alex Ferguson sell one of his most experienced and valued defenders? And that too, at a time when the club is experiencing a wave of injuries in the defensive department, with Chris Smalling and Phil Jones sitting alongside Vidic in the treatment room?
However, a transfer may not be entirely ill advised. Vidic isn't getting younger and at 30, he is entering the final stages of his career. In addition, the Serbian defender seems to be breaking down with injuries a little too regularly for a first-team player and a second major knee injury (he is unavailable now after surgery on the knee) in less than a year only adds to doubts over his fitness.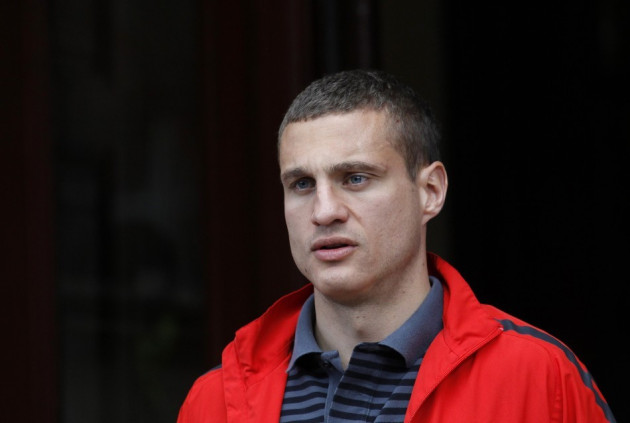 There are also Jones and Smalling to consider. The two young Englishmen are clearly the defensive future of Manchester United and their performances in the short time they have been at Old Trafford suggests a bright future. However, that future can only be tapped into by playing regularly at the highest level, something Vidic may have to forgo if he wants to remain in England.
Furthermore, the presence of youngsters like Jonny Evans, whom Ferguson called the best defender in the country as recently as April, and with 21-year-old Scott Wootton also in the frame, it may not be a stretch to consider Vidic's United days are coming to an end.
The Lure of Money
Vidic's agent, Silvano Martina, earlier stressed his client had no plans to leave Manchester and denied any negotiations with either Juventus or Barcelona. He was also quoted as saying his client was "thinking about his recovery and not about the transfer market". However, no mention was made of Anzhi or a return to Russia.
Anzhi can more than afford to raise Vidic's United salary. Indeed, the fact they pay Cameroon striker Samuel Eto'o £16m a year should dispel any doubts. And Goal.com's report suggests the Russians will pay Vidic £200,000 per week to return to Russia, meaning he will earn close to £10m a year.
Vidic is unlikely to return to first-team action before December and probably not before the New Year, while both Smalling and Jones will be back in action well before that... meaning should they perform well, Vidic may find it very difficult to break back into the first team.