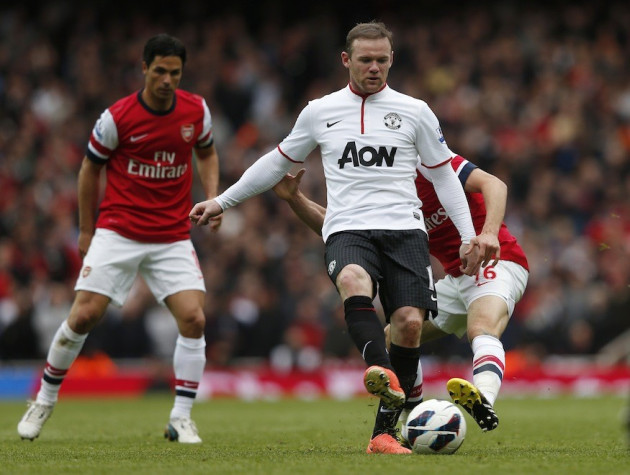 David Moyes believes that Wayne Rooney will likely sign a new contract with Manchester United, dealing Chelsea a blow in their pursuit of the striker who is back in-form this season.
Rooney remained silent for the entirety of the summer as rumours continually claimed he was looking for an exit from United and Jose Mourinho made his intentions to purchase the England international very public.
But with the star under contract with United for another two years the Premier League title holders refused to sell and it has proven to be a genius decision with Rooney back to his top form and being one of the side's best players so far this season.
And while Moyes refused to put a deadline on when contract talks will be concluded - Rooney's current deal runs out in the summer of 2015 - he is hopeful that it can be done without another media frenzy ensuing over the 28 year old's future.
"I don't really know," the manager replied when asked about Rooney's contract progress. "We are fine and we are moving on from the summer and it will get done in good course. The appropriate people will talk when the time is right.
"He played well again. He deserves the adulation he is getting. He is playing well and scoring goals and when the moments come he is taking them."
The Manchester Evening News are reporting that privately Moyes is hopeful that Rooney will sign a new deal before Christmas, putting rumours of a move to Chelsea to rest once and for all.
Mourinho has struggled to get the Blues' forward line firing as the season hit full swing but the west London side are currently second in the table and one of the favourites to win the title while United are in eighth place.