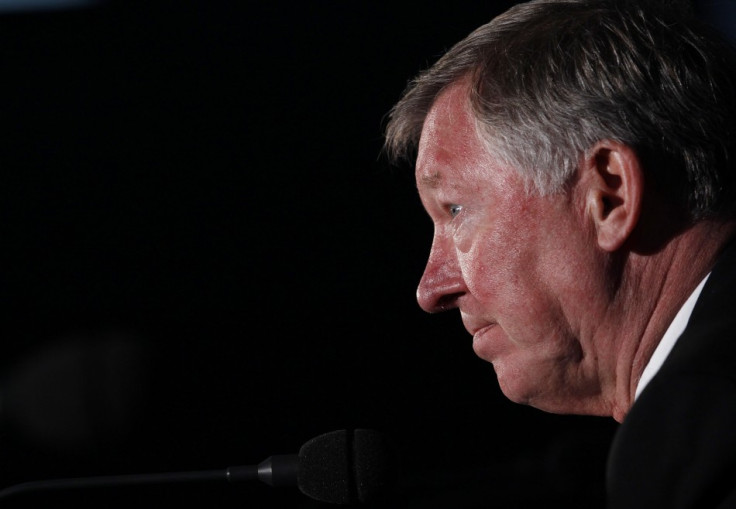 Manchester United will not allow Will Keane to leave on loan, the club have confirmed, with reserve coach Warren Joyce insisting the youngster still needs time to develop at Old Trafford before he will be handed his chance in the Barclays Premier League.
Keane was called up by Stuart Pearce into the England Under 21 side for the first time in their 5-0 win over Iceland last night, and Joyce said that he wasn't surprised the 18-year-old has been noticed on an international level.
"It's a great little taster for him and an opportunity for him to go and work with those players at that level and the staff at that level as well," Joyce told the club's official website.
"We're pretty confident here that Will could be out there doing it in the league but there's things we want him to develop in-house before he goes out."
United are well known for having one of the best youth academies in the country, and have produced top talent in the English game, including David Beckham, Ryan Giggs and Paul Scholes.
And Keane has often been named as a possible future Teddy Sherinhgam or super-sub Ole Gunnar Solskjaer based on his potential, which Joyce feels is a fair comparison.
"He's very elegant on the ball and has traits like those two players," he said.
"He just needs to be himself and come out and be known as Will Keane.
"Both Sheringham and Solskjaer were fantastic strikers, technicians and goalscorers but they also had a ruthless streak in them. We're trying to bring that out in Will at the minute.
"He's great and a really nice lad off the field. We're trying to get him to be ruthless, show aggression to finish runs into the box and be more desperate for goals. I think these are the things that we've got to try to drill into him and I expect him to have a bright future."
Keane is currently top scorer in the youth academy, and was an important part of the FA Youth Cup winning side for United. His twin brother Michael also plays for the Red Devils, and has represented the Ireland international youth side.
While United are holding onto Keane, fellow youngsters Ryan Tunnicliffe and Danny Drinkwater are on loan at Peterborough and Barnsley respectively. But Joyce explained that whenever possible the youngsters returned to the club to receive instruction at Old Trafford.
"We try to get the loan boys back here," he said.
"Ryan has been training with the first-team and Danny was in.
"We try to bring them back during the international break just to have a little taste of training with the first team in that group today. It keeps them in the club and makes sure they feel part of things."
One of the common praises of Sir Alex Ferguson as he celebrated 25 years in charge at Old Trafford last week was his ability to bring through youngsters, and create a generation of title winning players from youth to retirement. And with the trio clearly well looked after at United, they will be starlets to watch in the coming years, for both their club and countries.