A heartbroken mother has released a picture of herself lying with her dying son to warn others about the dangers of Fentanyl, a synthetic opioid.
Canadian Sherri Kent uploaded a photo of her and 22-year-old Michael to Facebook on 19 April. As of today (24 April), it has been shared more than 90,000 times.
The picture shows the mother lying face-to-face with her son, who is lifeless on a hospital bed.
"My son was not an addict he made a mistake that cost him his life. I just want to make everyone aware of the epidemic that's going on right now that's killing 5-7 people a day in every city in Canada," Kent wrote alongside the photo.
Michael is reported to have snorted Fentanyl in March with a man he met in Kelowna, where he had been living with his sister, according to CBC News.
The pair took the highly potent opioid in a store bathroom and Michael overdosed. The other man panicked and fled the scene, Kent told CBC.
Kent also said that she told her son she was still proud of him despite of his mistake. She decided to share her tragedy with the world in order to warn others away from the deadly substance.
"It's out of control and there is no way to protect our children from this other than to warn them of the dangers of drug use today," she wrote.
"I've lost my son to this horrible tragedy and want to make parents aware that it can happen to anyone who decides to touch anything that can be snorted up your nose."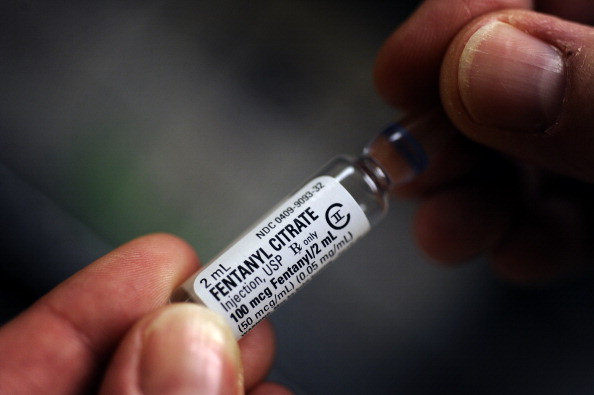 Michael reportedly took the Fentanyl believing it was heroin. According to researchers, street drugs such as heroin and cocaine are increasingly being cut with Fentanyl, which is thought to be 100 times more powerful than heroin.
Michael died on 21 March – a week after his overdose. Doctors have yet to confirm his cause of death as they are awaiting toxicology reports but they say it is very a likely a fentanyl overdose.
Kent wrote: "Fentanyl is the number #1 killer in Canada and it's taking our children and loved ones. Please share this with your family and friends to help prevent another tragedy."