Manny Pacquiao has seemingly given Floyd Mayweather very few reasons why they should not meet in the ring to decided, once and for all, who is the best pound-for-pound fighter in the world.
The two great rivals have consistently come agonisingly close to agreeing a bout, only for numerous excuses to be found as to why the fight should not go ahead.
Mayweather wanted to make it a legal requirement that both fighters would be strictly tested for drugs, whilst also demanding that he received a larger pay-day than the Filipino great.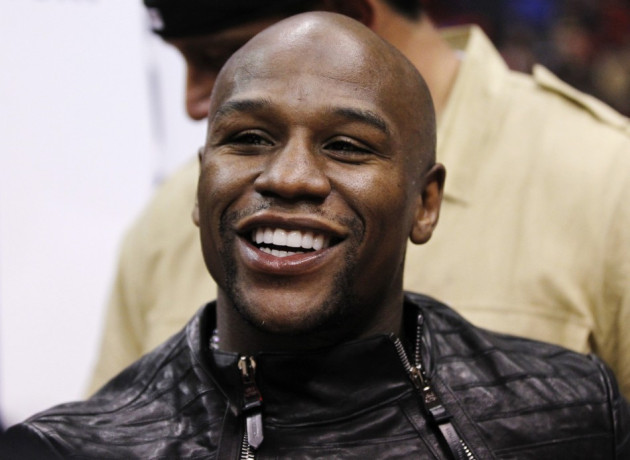 Now it appears that there are no more excuses to be had. Pacquiao had already agreed to the random drug tests and has now admitted that he would be prepared to take 45 per cent of the fight purse.
There have been suggestions that the fight would be worth a staggering $100million, and it seems that should Mayweather accept the offer then he would be entitled to 55 per cent of that purse.
"I'm waiting for that fight to happen," Pacquiao told ESPN. 'I don't know what's the reason why that fight has not happened. It's OK for me if he gets a higher percentage than me.
"I spoke to Floyd and he offered me an amount. 'He didn't talk about the pay-per-views here and that's it. I can't agree with that. I told him I agree with 55 and 45 (split)."
The multiple weight world champion also made it clear that his stance has not changed when it comes to undergoing drug tests.
"No problem," said Pacquiao "Whatever he wants to do. Even the night of the fight. No problem."
The potential bout between two of the finest fighters of the last decade would be massive money spinner. Mayweather has been involved in the two highest-grossing bouts outside the heavyweight division when facing Ocscar de la Hoya and Miguel Cotto.
In his last bout with Cotto, the total revenue brought in was listed as $94million by Sports Illustrated. Further figures from the American website state that Mayweather has degenerated a total of $540million in his nine pay-per-view bouts, while Pacquiao's figure is just a shade lower at $525m.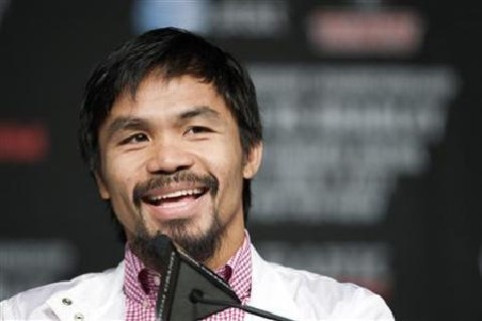 It is a fight which boxing fans around the world want to see. It is inevitable that in the modern era of boxing it comes down to money, but it is a chance to see two of the best fighters in the world slugging it out for 12 rounds for more than just cold, hard cash.
The argument of who is the best would hopefully be put to rest, bar any bad judging decision, and the two modern legends of the sport would write their names in history.
This bout would be comparable to some of the all-time great match-ups. Think Sugar Ray Leanord against Roberto Duran. Marvin Hagler and Thomas Hearns. Sugar Ray Robinson's epic battles with Jake LaMotta.
In some ways it is a shame that this bout could not have come a few years earlier. Pacquiao has suddenly had questions marks over his performances after a close win against Juan Manuel Marqwuez and the controversial loss to Tim Bradley.
However, this is still a fight for the ages. Let's just hope a deal can soon be agreed.