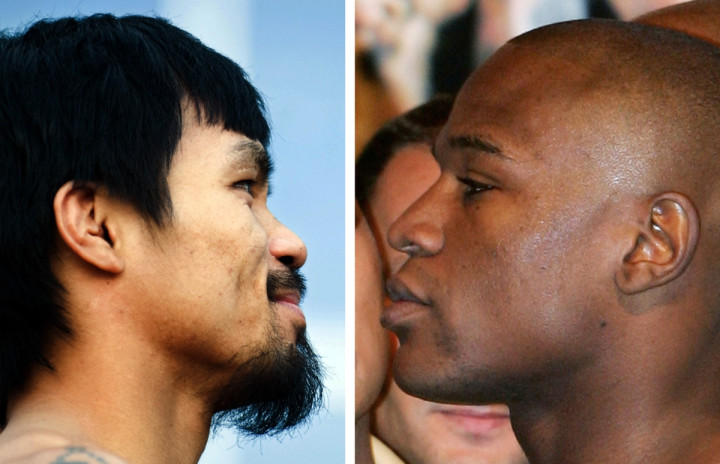 Manny Pacquiao has become the latest celebrity to take a swipe at Floyd Mayweather's apparent learning difficulties by declaring that the boxing champ is "not educated".
Speaking to NJ.com's Jerry Izenberg, the sportsman claimed that his rival was too scared of a loss to fight him and constantly put on a front because he was uneducated.
"[He isn't scared] of fighting," Pacquiao said, "but perhaps of what one night could do to his zero losses. I think I finally understand him...what he says...how he acts...and I don't like it.
"What I learned and heard from him, well, I realise why he is like that. I understand sometimes when the people are not educated, they just talk to talk. He sets a very bad example."
Pacquiao's comments come just days after boxing promoter Bob Arum revealed that the world might finally get the Mayweather/ Pacquiao fight that they've been waiting years for.
"Both networks want this fight to happen," he said. "All signs seem to point to the fight happening early next year."
He added that there is a sell-by-date for the highly-anticipated clash, which will no doubt break all box-office records in the sport if it takes place.
"It has to happen by the first six months of next year. And if it happens, there should be a provision with a different percentage for the rematch. So that the winner is rewarded for winning the fight."
Back in August, Mayweather's friend-turned-enemy rapper 50 Cent poked fun at the boxer's reading ability by challenging the 37-year-old athlete to read a full page out of a Harry Potter book out loud.
50 Cent said if he did it without messing it up he would make a $750,000 donation to a charity of his choice.
Mayweather, who is the highest-paid athlete in the world, responded by tweeting two cheques worth $70m along with the caption: "Read this $72,276,000.00. God bless."