A ship carrying more than 60 passengers sank off Yemen while it was sailing to Socotra Island from Yemeni mainland. Four passengers have been rescued, while the others are still missing.
The ship, with 64 people on board, had reportedly set sail from the Hadramout provincial capital, Mukalla, in war-torn Yemen on Saturday (3 December) and was headed to the northwest of Socotra Island in the Arabian Sea.
Yemen's Fisheries Minister Fahad Kaffen said on Wednesday, 7 December that the fiberglass vessel was occupied by 47 passengers, including children, and several crew members. The ship was also carrying 12 small boats, the minister added.
"Four passengers have been rescued by Spanish and Yemeni commercial ships that we were sailing in the area, and we are still looking for survivors," The New York Times quoted Kaffen as saying.
"We think that some passengers survived when they used the boats when the ship capsized," he added.
Reuters quoted the minister as saying that their government has requested help from the Saudi-led Arab alliance, which maintains a naval presence in the area where the ship capsized. The reason for the accident is still unclear.
However, a coast guard source told the Aden al-Ghad news website that they received a notice from Hadramout authorities on Tuesday (6 December) night saying contact with the ship was lost some hours after it sailed from Mukalla. It was believed that the ship suffered some kind of accident, causing it to drown.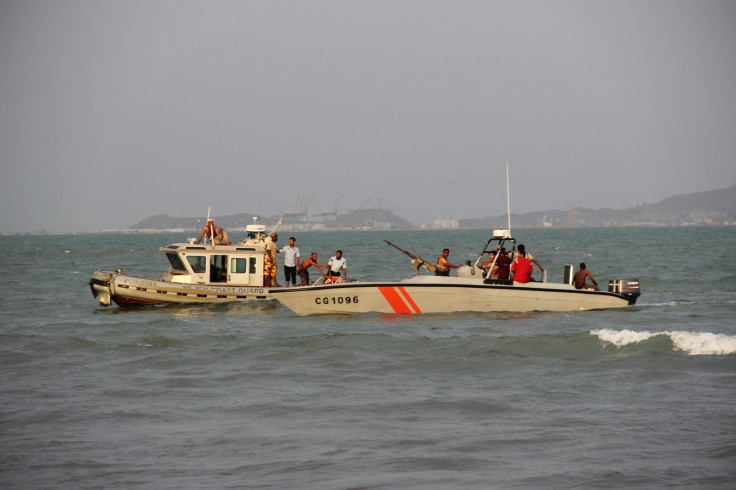 Socotra and Hadramout provinces are controlled by the Yemeni government of exiled President Abd-Rabbu Mansour Hadi. The government is at war with Iran-aligned Houthis, who are in control of most of northern Yemen.
Flights have been suspended between Socotra and Hadramout since the start of the war and people wishing to travel between the island and the Yemeni mainland "were forced into sailing on these cargo ships", Kaffen was quoted by the American daily.
Search and rescue operation is ongoing.