Maps in iPhoto for iPad Not From Google, Has Apple Made its Own? (UPDATED)
Update: 9to5Mac has since reported that a company called OpenStreetMap Foundation has come forward as the developer of the maps.
The company gave 9to5 the following quote:"The OSM data that Apple is using is rather old (start of April 2010) so don't expect to see your latest and greatest updates on there. It's also missing the necessary credit to OpenStreetMap's contributors; we look forward to working with Apple to get that on there."
Apple is believed to be dropping Google as its mapping supplier, after it was found that the new iPhoto app for iPhone and iPad does not use Google Maps.
Apple blog 9to5Mac notes that the maps used in iPhoto are somewhat different to those used by the iOS Maps applications and iPhoto on the Mac. With no other mapping names spotted on the app, it seems that Apple is developing its own service in-house.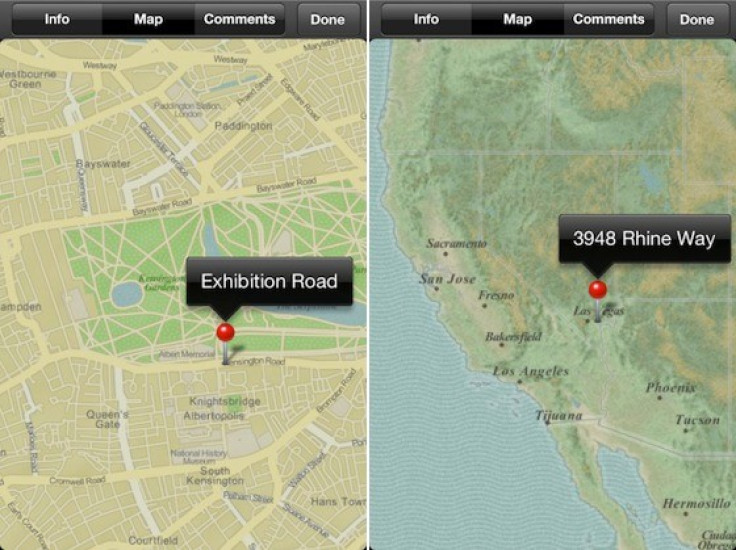 9to5Mac reports that sources within Google claim that Apple has not renewed its mapping contract with the search giant for 2013, meaning that the current partnership will end after this year is up.
This would suggest that Apple is looking to move all of its mapping services away from Google over the coming months; these include iPhoto for Mac and Maps on iPhone, iPad and iPod touch.
It seems likely that Apple is building its own mapping services, having recently acquired Placecase, C3 and Poly9, all of which are mapping startups.
Moving away from Google Maps wasn't the only dig made by Apple at Wednesday's iPad announcement; CEO Tim Cook claimed that customers won't find "great experiences" on other tablets, such as those running Google's Android software.
Specifically, showing Twitter on an Android-powered Samsung tablet, Cook said: "You can see it's pretty basic...it kind of looks like a blown up smartphone app. That's because it's exactly what it is." The CEO added that the application seemed "slow and clunky."
© Copyright IBTimes 2023. All rights reserved.