Czech Republic captain Marek Suchy insists that he is not to blame for Manchester United midfielder Henrikh Mkhitaryan's injury which is set to rule him out of the Manchester Derby next weekend. The duo collided on the pitch and Mkhitaryan came out second best with a thigh injury which had United fans sweating ahead of such a big fixture.
Mkhitaryan is set to miss Armenia's game against Denmark owing to the setback and has returned to Manchester in a bid to rehabilitate from the injury. Suchy was given a yellow card for his troubles but he insists that there was nothing malicious about his tackle and it was down to momentum that the duo collided on the pitch.
"I think it was not some really hard challenge, he was a fast player and I was just standing there," Suchy said, as quoted by the Mirror. "We hit each other and I hope he will be okay and it will not be so hard for him and he will not miss so many days. This is football and I will not think about it much more."
The Armenian FA has confirmed that Mkhitaryan will be out for a week or 10 days, which should be good news for Jose Mourinho, who also has the Europa League starting this month. Meanwhile, Luke Shaw has also been sent home from England duty after suffering a niggle but should be fit to face Manchester City next weekend.
As reported, senior national team captain Mkhitaryan received an injury against Czech Republic and as a result was unable to continue the match, a statement read on Armenian FA's official website.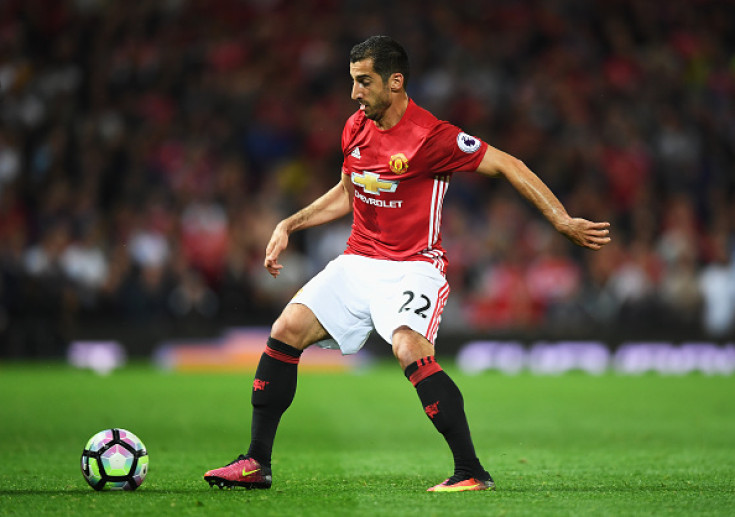 "Mkhitaryan has had a medical examination in a clinic in Mlada Boleslav. Unfortunately, the results are not encouraging. Mkhitaryan was found to have an injury in the lower third of the left thigh muscle. Such injuries usually require a week to 10 days to heal, which means that Mkhitaryan will miss the Denmark-Armenia match on September 4."