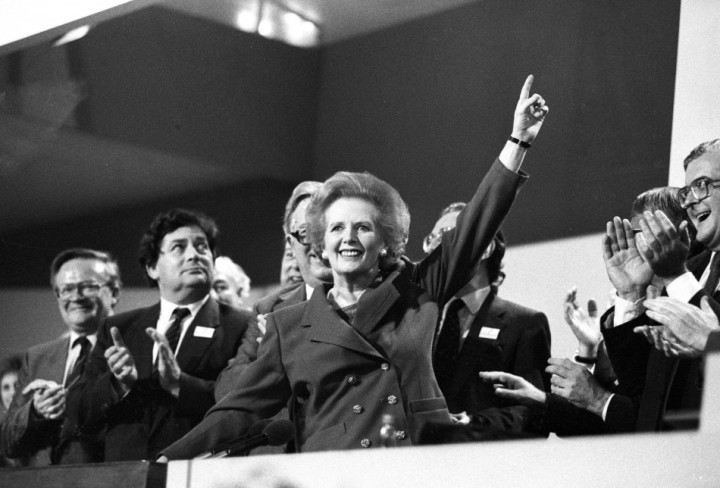 A classic song written by Eric Maschwitz and made famous by Judy Campbell may be played to send off Margaret Thatcher at her funeral next week.
The Iron Lady used to sing A Nightingale Sang in Berkeley Square for guests at the Ritz every time she lunched in the London hotel.
It was a favourite of Thatcher and her husband Denis - it was the song the couple first danced to together to in 1949, the Sun reports.
While dining at the Ritz, Thatcher would request the song be played and would then stand next to the piano and sing along in an "incredible" voice.
A source told the newspaper: "Every time she came the pianist would play and she would sing. It was incredible - she had a very good voice. By the last time she sang it she was in a wheelchair. It's a side to her that not many people know about."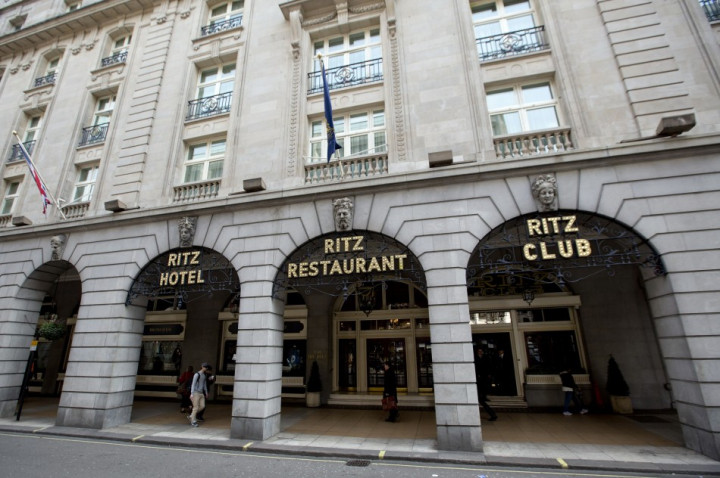 A Nightingale Sang in Berkeley Square was performed by Campbell, who like Thatcher was from Grantham, in the pre-war period and was later performed during the war by Vera Lynn to boost troops' morale.
It tells the story of how London becomes a magical place where lovers meet and birds sing in the streets.
It references the Ritz, in the lines: "That certain night, the night we met, there was magic abroad in the air, there were angels dining at the Ritz, and a nightingale sang in Berkeley Square."
Thatcher died at the Ritz on 8 April. She had been living there as a guest since she had to have a bladder operation in December.
In her final months, she continued to enjoy drinking whisky in the hotel bar and had friends over for dinner. Staff said she had chicken consommé or lemon sole for dinner every night as picking from the menu was confusing for her.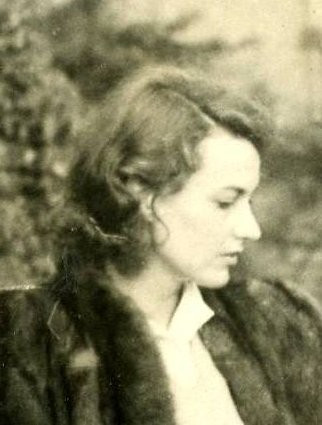 Plans for her funeral are now underway and it is understood that she asked for a poem by William Wordsworth to be read.
Thatcher wanted 'Ode: Intimations of Immortality' read, friends have said. It shows a child imagining life as an adult and culminates in a funeral.
Sameer Rahim, The Daily Telegraph's deputy literary editor, told the paper: "Lady Thatcher most likely came across Wordsworth's most famous Ode as a Grammar school girl in Grantham in the 1940s.
"It is a restless work that struggles with recreating the lost innocence of childhood.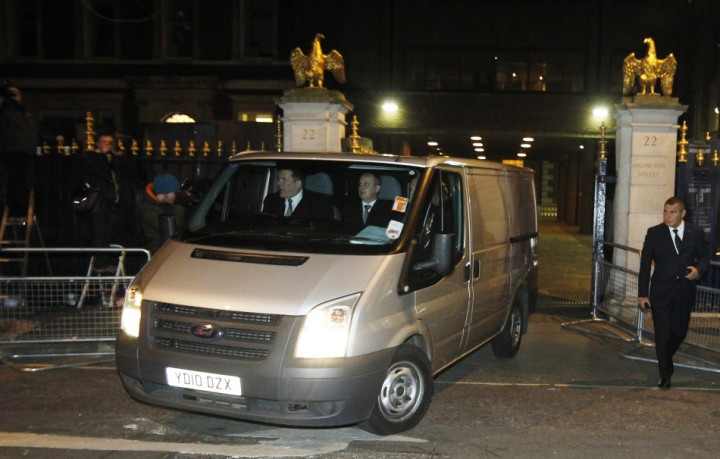 "Written in 1804 it marked Wordsworth's change from a fiery radical who supported the French Revolution to a more introspective view, summed up in the final line about 'Thoughts that do often lie too deep for tears'.
"Lady Thatcher was known to have perhaps a surprising taste in dark poetry: she once quoted a line of Philip Larkin's to him: 'Your mind lay open like a drawer of knives'."
Another song that could feature at her funeral is How Much is That Doggy in the Window, which the politician said was her favourite song in an interview with Smash Hits in 1987.
She also said she liked Percy Sledge's When a Man Loves a Woman and picked Rolf Harris' Two Little Boys as one of her top tunes when she appeared on BBC Radio Blackburn in 1979.
READ
Dancing on Thatcher's Grave: Brixton's Iron Lady Death Party Ends in Looting and Arrests [VIDEO]
Thatcherism a Debate That Rages on: Margaret Thatcher's Economic Legacy [VIDEO]
Margaret Thatcher Obituary: Thatcherism Defined 20th-Century Politics and Protest