Former UK Prime Minister Margaret Thatcher suggested threatening Saddam Hussein's Iraq with chemical weapons after his 1990 invasion of Kuwait, newly declassified documents have revealed.
According to a top secret memo the then UK Prime Minister, in her final days in Westminster, discussed plans with then US defence secretary Dick Cheney.
Hussein had invaded the Gulf state of Kuwait in August 1990 which sparked an international crisis that led to the invading Iraqi army being defeated by an international coalition of 35 nations including the US, UK, France and Saudi Arabia.
The so-called Iron Lady told Cheney that the US should consider retaliating "in like manner" if Iraq used chemical weapons on the Kuwaitis.
Thatcher told then President George HW Bush senior in August 1990 that it was "no time to go wobbly" although Bush said such a move would "put the US in the wrong in world opinion".
The correspondence, released by the National Archive, details conversations Thatcher held with Bush and Cheney in September 1990 before she was forced from office in November.
The use of such weapons by Great Britain's first recorded use since 1919 when the UK dropped an irritant agent on Bolshevik troops in Russia.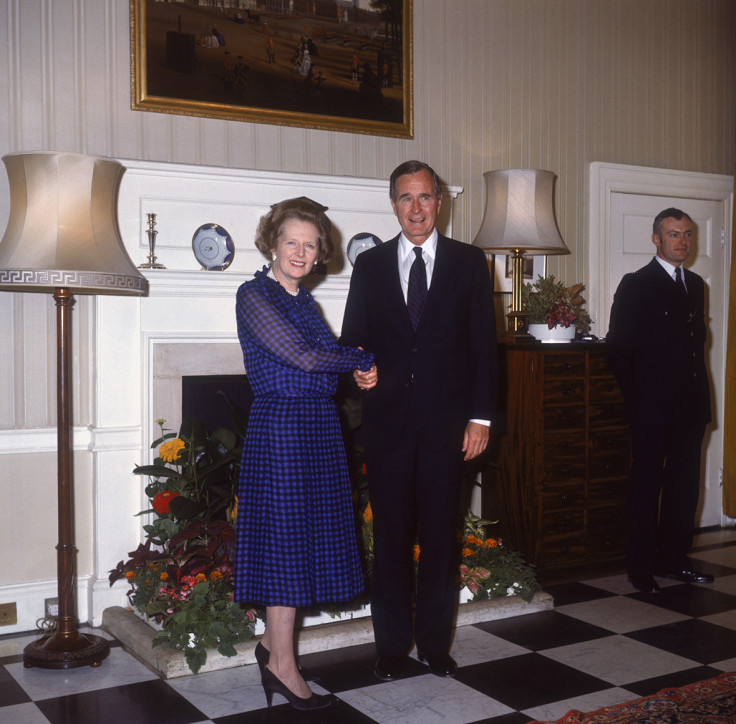 According to the declassified account of a meeting with Bush in New York: "The prime minister asked what we would do in the event of an Iraqi attack with CW [chemical weapons] or BW [biological weapons].
"The president said that world opinion would eat Saddam Hussein for lunch if he resorted to this. The prime minister doubted whether Saddam Hussein would be deterred by world opinion. Did the US itself have CW in the area to act as a deterrent?
"The president said that use or threatened use of CW would only put the US in the wrong with world opinion. It would be better to launch an all-out conventional attack and wipe Saddam Hussein off the face of the earth."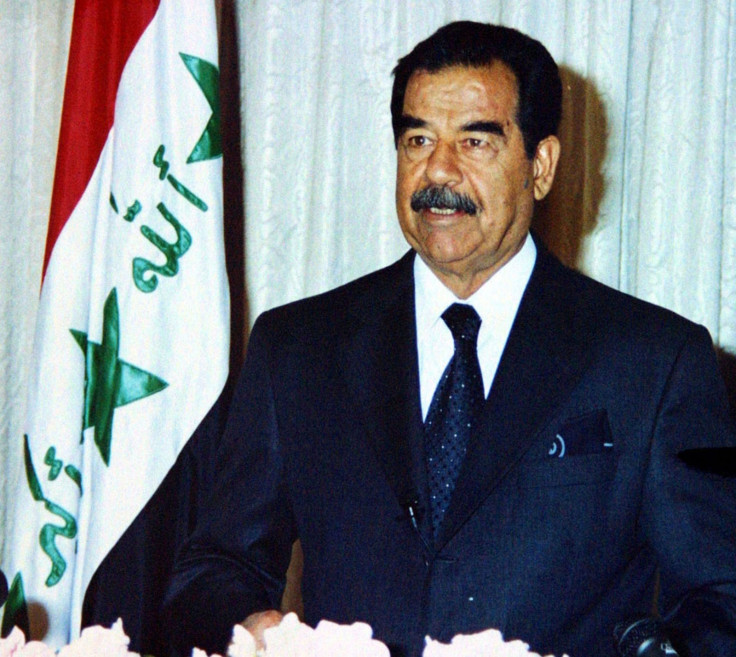 In a subsequent conversation with Cheney, Thatcher said she was: "very worried about Iraq's CW and BW capability. She believed that Saddam Hussein would use them, and we had to decide what our response would be.
"If we wished to deter a CW attack by threatening to retaliate in like manner, we must have CW weapons available."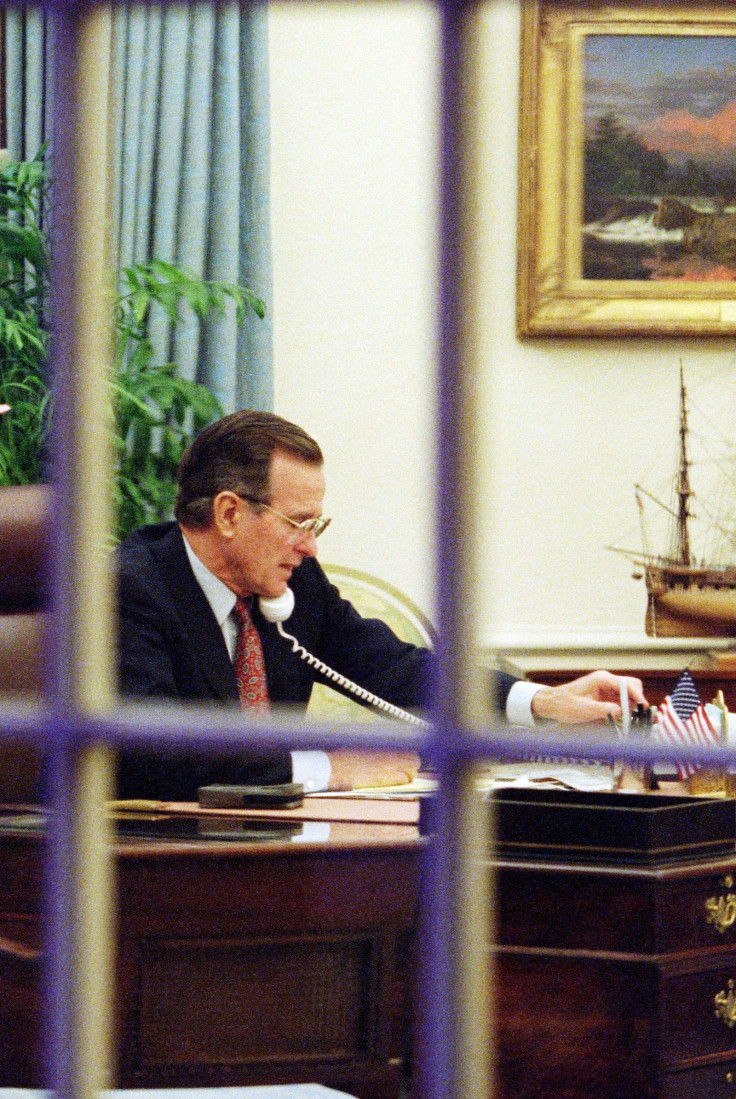 Cheney rejected the possibility, saying that the "president had a particular aversion to chemical weapons".
"The US military commanders were not keen on them, because American forces had no experience of using them and many of the weapons themselves were outmoded," he said.
The UK joined US-led coalition forces fighting Iraq in January 1991 under the tenure of her successor John Major. On 28 February 1991 Iraq agreed to a ceasefire.