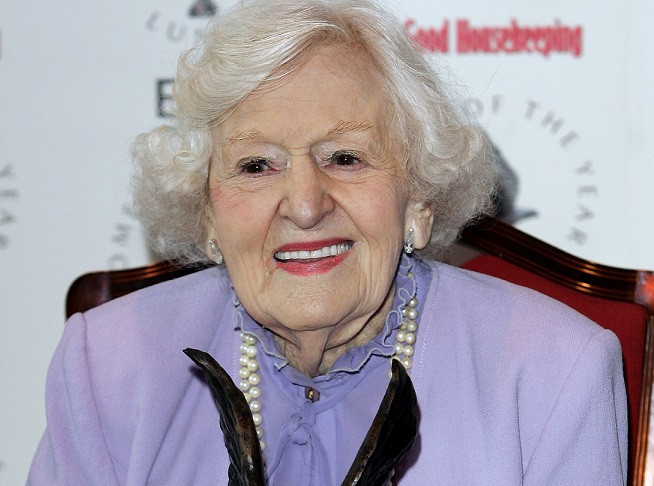 Marguerite Patten, the cookery writer and broadcaster who became known for showing British people how to cook inventive recipes using rationed food during the Second World War, has died aged 99.
Patten, who became one of the earliest TV 'celebrity' chefs after presenting her first programme on the radio in 1941, died on 4 June after suffering from an "illness stoically borne", her family said.
During her life, Patten wrote more than 170 cookery books selling more than 17 million copies worldwide.
She also continued to have a career in broadcasting into her nineties, making her final appearance on Radio 4's Woman's Hour in 2011, after appearing on the show for the first time in 1946.
She made her first television appearance in 1947 and was a regular on shows including Cookery Club, Food And Drink, Masterchef and Ready Steady Cook.
Her style of home cooking which she became famous for was honed during her time at the Ministry of Food throughout the war, where she was employed to advise the population on how to make the most of their rations.
In 2011, she suffered a stroke which left her unable to speak. Following her stroke, she moved to a nursing home in Richmond, Surrey.
Patten was given an OBE in 1991 and a CBE in 2010 in recognition of her career in the "services to the Art of Cookery".
Despite her fame, she refused to refer to herself as a celebrity chef.
"I am not," she told the Telegraph in 2011. "To the day I die, I will be a home economist."