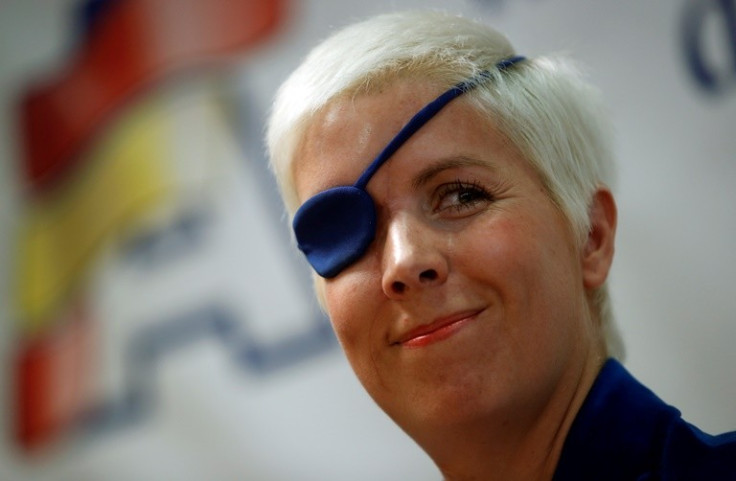 The investigation into the tragic death of Spanish reserve Formula One driver Maria de Villota on Friday has taken a twist, with conflicting claims emerging about the cause of her death.
De Villota, 33, was found in a Seville hotel room. Following a post-mortem examination Dr Joaquin Lucena Romero, head of forensic services at the Institute for Legal Medicine, said: "I can confirm that her death was due to natural causes. The family has been informed."
However Maria's family claims the true cause of de Villota's death was injuries sustained when the driver had a bizarre accident in July 2012. She suffered severe head and facial injuries after colliding with a lorry at Duxford Aerodrome, Cambridgeshire.
De Villota's car, travelling at up to 40mph, ran into an articulated trailer with eyewitnesses saying they saw it suddenly accelerate. The 33-year-old not only lost her eye but also needed many operations to repair the damage to her face and skull.
In a statement released on Saturday the family claim a forensic doctor told them she had died "as a consequence of the neurological injuries she suffered" in the incident. It is believed she suffered a heart attack, possibly linked to a brain haemorrhage.
De Villota, daughter of ex-Formula 1 driver Emilio, was in Seville to launch her autobiography.
Tributes poured in from the world of motor racing. Eddie Jordan, BBC F1 chief analyst, in Suzuka said: "She was a wonderful figurehead. She showed the world how she was going to beat [the setback of her horrific crash], find a new life and come back to motor-racing and she's written this great book."
Britain's Jenson Button added: "It's horrendous news. Very tragic, the girl has been through so much, more than most people go through in their lives. It has been tough for her but this is horrific news and a real shock to the whole paddock and the world of motorsport."
There will be a minute's silence before the Japanese Grand Prix on Sunday and the winner's podium will be dedicated to de Villota.