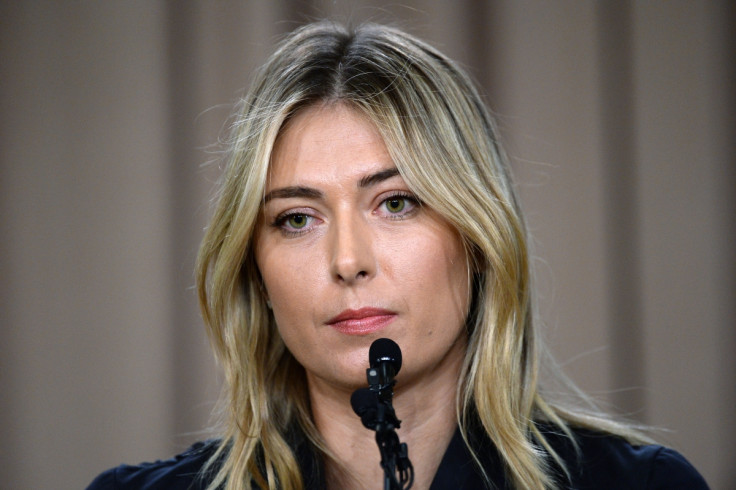 Maria Sharapova has hit back at reports suggesting she missed five clear warnings that a medicine she was taking, meldonium, was about to be banned, in the wake of a positive drugs test which was made public earlier this week. The Russian tennis ace, ranked seventh in the world, could face a ban from the sport of up to four years, after she tested positive for meldonium at the Australian Open in January, more than two weeks after it had been added to the list of banned substances on 1 January.
In a lengthy statement posted on her Facebook page on Friday, 11 March, the 28-year-old addressed some of the rumours swirling around the announcement, suggesting that most of the warnings she had received were unclear.
"A report said that I had been warned five times about the upcoming ban on the medicine I was taking. That is not true and it never happened," she wrote. "That's a distortion of the actual 'communications' which were provided or simply posted on to a webpage."
Small print warnings
Sharapova accepted that she had missed an email sent out by the WTA in December updating her on the list of banned substances for 2016. But she insisted that the four other warnings she had received "were buried in newsletters, websites or handouts".
Pointing to a "wallet card" distributed to players at tournaments at the beginning of 2016, she said that "this document had thousands of words on it, many of them technical, in small print".
"Should I have studied it?" she wrote. "Yes. But if you saw this document… you would know what I mean. Again, no excuses, but it's wrong to say I was warned five times."
There have been 99 positive tests for meldonium since the drug was added to the World Anti-Doping Agency's banned list in January, it has been revealed.
Sharapova also confirmed that she had been taking the drug legally for 10 years for health reasons on the advice of her family doctor.
Meldonium advantages
Meldonium, which is not authorised in western Europe outside of the Baltic states and Russia, or in the US, is used to treat poor bloodflow in certain parts of the body. Athletes can use it to increase exercise capacity as it brings more oxygen to muscle tissue, leading Wada to decide to ban it in September 2015.
Athletes use it to increase exercise capacity as it brings more oxygen to muscle tissue, leading Wada to decide to ban it in September 2015.
Other athletes provisionally banned for taking the substance include Abebe Aregawi, the Swedish 2013 women's 1,500m world champion; Endeshaw Negesse, an Ethiopian who won the 2015 Tokyo marathon ; Olga Abramova and Artem Tyschcenko, two Ukrainian biathletes; Eduard Vorganov, a Russian cyclist; and Ekaterina Bobrova, a Russian ice dancer.