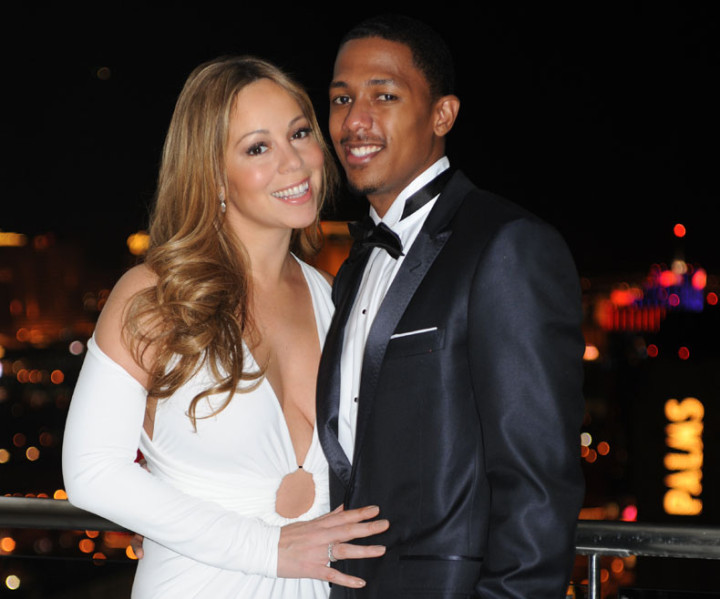 After months of speculation, Nick Cannon finally confirmed that his six-year marriage to Mariah Carey is on the rocks. And Kim Kardashian is reportedly the reason behind their split.
The couple separated in May and have been living apart since then. The final nail in the coffin was when Cannon revealed that he slept with the Keeping Up With The Kardashians star, reported TMZ
The America's Got Talent host got candid during an interview on the Big Boy's radio show about his sexual escapades. When asked five celebrity women that he had dated in the past, he named reality TV star Kim Kardashian. Nick and Kim dated for a brief period in 2006.
According to the website, "Kim's name made her insane. Mariah tore into Nick for weeks… feeling humiliated and the relationship never recovered."
Things went further south for the couple when Nick went on Howard Stern Radio show and talked about Mariah not "giving it up" before they got hitched.
"Mariah feels Nick has abandoned her by taking every gig that's on the table… when they don't need the money. She's especially angry because it keeps him away from their kids." Source added.
After Nick Cannon chose to go public with comments about the state of their marriage, Maria posted a sweet blurry picture of their 3-year-old twins hugging.
""Friends forever!!!! #breakfastmoments," the pop star captioned the Instagram pic of daughter Monroe and son Moroccan.
Mariah was devastated about the comments Nick made to The Insider, a source told E! News.
"They had agreed to work on a statement together. A joint statement was being prepared when he went and gave those quotes to The Insider."
Not only did Cannon confirm that the couple has been living apart, but he also confessed that there is "trouble in paradise," adding that his "main focus is the kids".
Meanwhile, a publicist for Mariah issued a statement, saying, "I am not commenting on Mariah's personal life, but Mariah is focusing on her children and her upcoming tour."