Mariah Carey receives 'multi-million dollar' settlement, $10m engagement ring from ex James Packer
Carey was seeking a hefty "inconvenience fee" from her billionaire ex-fiance post-split, claimed a report.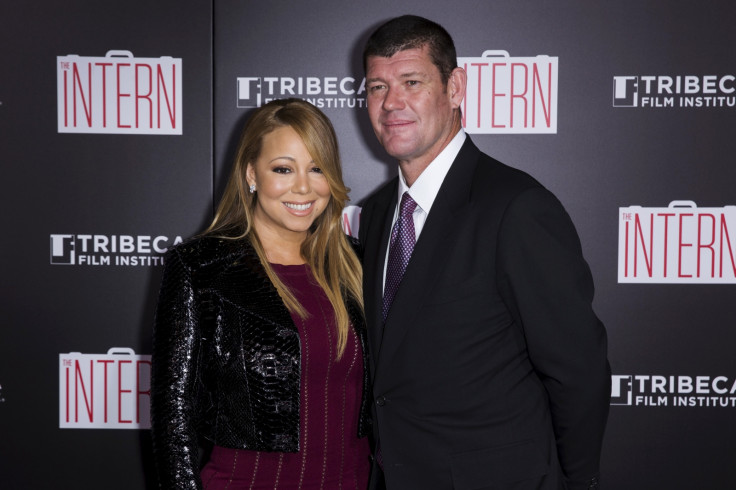 Mariah Carey and James Packer never made it to the altar, but the Australian businessman has reportedly paid millions of dollars in a settlement deal with the singer and she also kept the diamond engagement ring.
The couple started dating in 2015, but called it quits in October 2016, just nine months into their engagement.
Post the split, the 47-year-old singer received a "multi million-dollar settlement" from Packer, a source told Entertainment Tonight. The exact amount she received was not known, but a second source told the outlet that she kept her $10m (£7m) engagement ring.
The couple has not been on speaking terms for months now but she still wears the ring, a source revealed. "She still has the ring and wears it now on her middle finger. They 100 percent have not spoken for a year, maybe even longer than that," the person told the outlet.
Earlier in November, a source had told ET that Carey was seeking a $50m "inconvenience fee" from her billionaire ex-fiance post-split.
About a month ago, the businessman opened up about his split from Carey in an interview with Weekend Australia magazine. "I was at a low point in my personal life. She was kind, exciting and fun. Mariah is a woman of substance. But it was a mistake for her and a mistake for me," he had said at the time.
The couple broke up following a fight in Greece and a statement released by Carey's representatives back in October, stated, "Mariah and James had a fight in Greece, and have not seen each other since. The fight was not because of any cheating allegations or excessive spending by Mariah.
"James is one of the most successful businessmen in the world. They are trying to work it out. Right now, they're not sure if they will stay together," the statement concluded.
Following the split, Carey has moved on to date her backup singer Bryan Tanaka, and the couple has been in love ever since. In a separate interview with Entertainment Tonight, the 34-year-old Tanaka gushed about his lady love and her two children.
"Just being with her — to share a passion of performing and music," he said back in August. "Sharing a special moment and a special thing we both cherish so much — it's magical, just doing it together."
Tanaka added that being able to share the stage with the icon every night is "amazing".