Just a day after Prince Harry officially announced his engagement with Suits actress Meghan Markle to the world, the 32-year-old Royal's former girlfriend Cressida Bonas shared a rather cryptic post on social media.
Harry and Cressida dated for almost two years, and she often accompanied him to official engagements, before the couple called it quits in 2014.
The 28-year-old theatre star uploaded an illustration on Instagram of a boy and a girl reaching out to each other on swings, along with a quote.
"No matter how educated, talented, rich or cool you are, how you treat people ultimately tells it all," the message read. Bonas – who was once been tipped to be Harry's bride – captioned the post by writing, "Truth" and "Quotes to live by".
The quote intrigued some of her Instagram followers, who tried to ascertain whether it was directed towards her ex-boyfriend, given that it was uploaded on the same day as the engagement news broke. One user commented, "Wonder if this is directed at someone in particular," while another noted, "Bitter much?"
A follower advised her by writing, "No matter how bitter you are over a failed relationship, don't let social media be your outlet."
Another user agreed with her quote, cheekily noting, "Totally agree... however, it would have been classier to not say anything at all."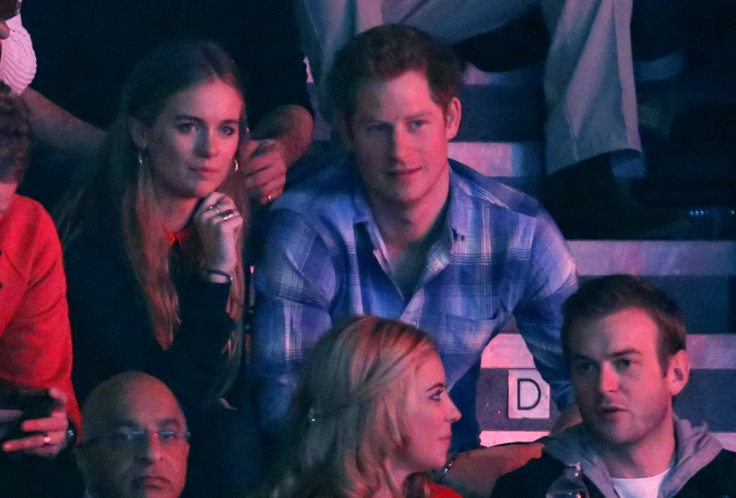 Harry started dating Bonas in 2012 but they initially kept their romance out of the limelight. Later, in March 2014, Cressida accompanied the Prince to her first official engagement, attending the launch of WE Day at London's Wembley Arena. However, the couple broke up shortly after that.
Nevertheless, the royal is now engaged to Suits star Meghan Markle, and the couple couldn't stop gushing over each other in a 21-minute chat with the BBC.
Talking about their whirlwind romance, Harry revealed, "I fell in love with Meghan so incredibly quickly. All the stars were aligned – everything was just perfect. This beautiful woman just sort of tripped and fell into my life. I fell into her life."
Meghan also revealed that the royal proposed to her on a "cozy night" earlier this month at the couple's Nottingham Cottage at Kensington Palace, while the pair were roasting a chicken. She said, "It was so sweet and natural and very romantic. He got down on one knee. As a matter of fact, I could barely let him finish proposing. I said, 'Can I say yes now?'"
Harry continued, "There were hugs and I had the ring in my finger. I was like, 'Can I give you the ring?' She goes, 'Oh, yes! The ring!'"