Mariah Carey has had an eventful year, from getting engaged to James Packer in January to splitting up from the billionaire by October. The singer is currently gearing up for the premiere of her reality series, Mariah's World, which will feature moments from when she was happily engaged.
The All I Want For Christmas Is You singer opened up about watching the "bittersweet" footage from when she was happily planning her wedding to Packer, which includes her trying on wedding dresses for the big day.
Carey told Entertainment Tonight, "All of those moments are bittersweet. but you just have to focus on whatever you're focusing on and keep it moving."
Speaking about her reality series, Mariah's World, she said, "The stories [are] interesting because it shows the side of the entertainment world that's not just the celebrity [aspect]. It's real [and] I don't feel like it feels like a scripted kind of reality [show] whatsoever."
Mariah's World premieres on 4 December at 9pm EST on E! Network. Previously, Carey opened up about her much public split from the Australian Billionaire on The Ellen Show. The We Belong Together singer admitted to DeGeneres that her break-up had not been easy. "That's a whole friggin' thing."
When asked by the host how she's feeling following the broken engagement, the 46-year-old star singer said, "I think I'm doing well. No. I'm actually ... Everything happens for a reason, things are the way they are."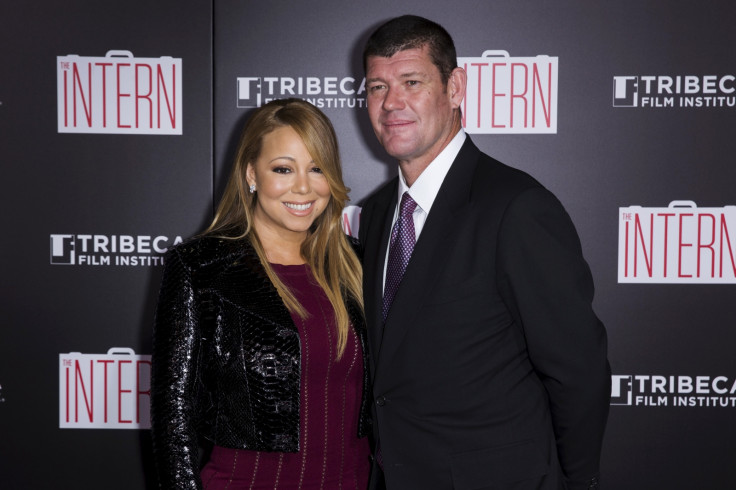 The songstress's team released a statement following their split in October, which confirmed their fight in Greece. "Mariah and James had a fight in Greece and have not seen each other since. The fight was not because of any cheating allegations or excessive spending by Mariah. James is one of the most successful businessmen in the world. They are trying to work it out. Right now, they're not sure if they will stay together," the statement read.