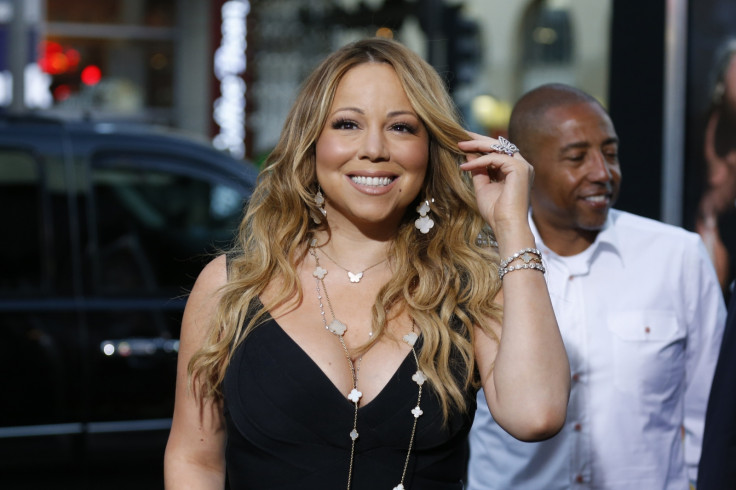 Mariah Carey's estranged older sister is begging for her forgiveness, 15 years after selling the star's secrets to a tabloid.
Alison Carey, a former prostitute who is HIV positive, was cut off by her famous sibling back in 2000 following her tell-all betrayal published in the National Enquirer.
The 53-year-old mother-of-two, then desperate for cash, also attempted to pen a revealing book about the Hero hitmaker.
In a candid interview with Star magazine, Carey claims she hasn't heard from Mariah since 2010 but is keen to put an end to their long feud and finally reconcile. She first appealed to the singer to end the family stand-off in 2012.
"I don't want Mariah to think I only want her for her money, like everyone else does," she told the publication. "I want her to love me again. I want her to just be my sister again."
Sharing her open letter with the publication, she writes: "It's hard not having you in my life. You're irreplaceable. Not because you're Mariah Carey, but because you're my baby sister, the only one I'll ever have."
Carey, who works as a cleaner, insists that financial assistance is not the only reason she is publicly reaching out.
"Yes, I could use your help, but outside of making a better life for my children, I'm not in this for what I can get," she laments. "And I would be one of the few people that you could count on to tell you the truth, which is what I've always done for you. You need someone you could trust."
Despite their turbulent relationship, Carey hopes Mariah can find it in her heart to give her a second chance.
"Of course I love you. I've always loved you. I just wish that we could let the past be the past and start over from here. I've done things that are wrong, but let me show you who I am today – who I can be for you, Mariah, as a sister."
Mariah has not commented on her sister's pleas.